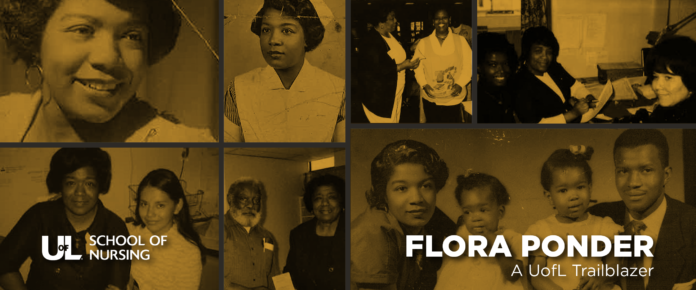 Last week, Flora Ponder received a proclamation from former Louisville Mayor Harvey Sloane highlighting her influence in Louisville. Ponder was one of the University of Louisville's first black nursing students, attending school in 1954 during the peak of segregation. 
She was inspired by her great-grandmother to attend nursing school and was the first African-American nursing student to live in the student nurses' home. At that time, Louisville General Hospital was the teaching and research hospital for the UofL Medical School.
According to WHAS11, Ponder spent her career working to meet the health care needs of the underserved in collaboration with Sloane, who was a physician. She served as the head nurse of recovery and the Intensive Care Unit at the Louisville General Hospital from 1957-1958, and went on to serve as the head nurse at the Louisville and Jefferson County Health Department form 1959-1965. 
Ponder helped to establish and served as the Director of Nurses at the Park-DuValle Community Health Center. She assisted in establishing the first emergency transportation service at Park-DuValle, which later expanded to the city of Louisville. This evolved into what is today the Louisville EMS Service. 
Ponder currently serves as a nursing consultant to various health organizations. She is listed in the Profiles of Contemporary Black Achievers of Kentucky and the Notable Kentucky African American database.
In 1987, Ponder was recognized as an Adopted Alumna and is now a 2019 Alumni Award winner.