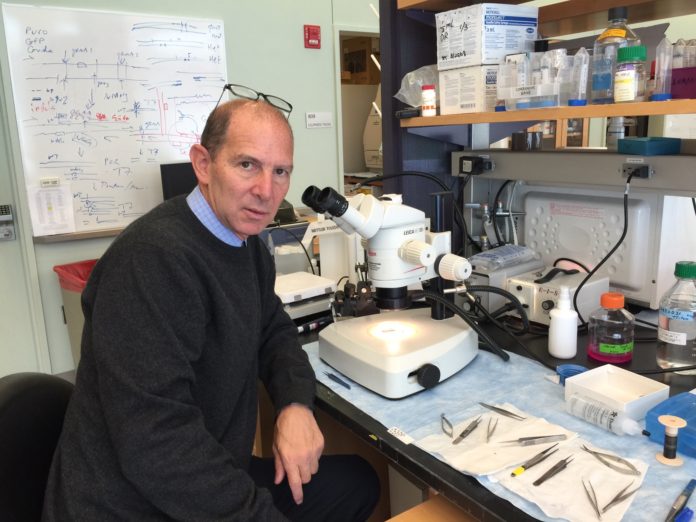 An accomplished researcher from New York University will discuss the heart's specialized conduction system in the next Leonard Leight Lecture at the University of Louisville.
Glenn I. Fishman, MD, will speak at noon, Wednesday, April 25, at the Jewish Rudd Heart & Lung Center Conference Center, 201 Abraham Flexner Way. Admission is free and parking also is available free of charge in the Jewish Hospital Garage, 450 S. Floyd St.
Fishman is the William Goldring Professor of Medicine and Director of the Leon H. Charney Division of Cardiology at New York University School of Medicine. He also serves as vice chair for Research in the Department of Medicine and a professor in the Department of Neuroscience and Physiology and the Department of Biochemistry and Molecular Pharmacology.
His research focuses on the formation and function of the specialized cardiac conduction system. This complex network comprises pace-making cells that establish the normal rhythmicity of the heart, as well as rapidly conducting specialized cells that facilitate highly synchronized excitation and contraction of the working myocardium, which is the muscle substance of the heart that enables it to pump.
Continuing education credits are available to both physicians and nurses who attend the lecture and more information is available via email.
The Leonard Leight Lecture is presented annually by the Division of Cardiovascular Medicine in the Department of Medicine at the University of Louisville School of Medicine and funding is provided through the Jewish Hospital & St. Mary's Foundation. For 30 years until 1996, Leight was a practicing cardiologist in Louisville and played a major role in developing cardiology services and bringing innovative treatment modalities in heart disease to Louisville.
The Leonard Leight Lecture series was established at the Jewish Hospital & St. Mary's Foundation in 1994 by gifts from Dr. and Mrs. Kurt Ackermann and Medical Center Cardiologists.