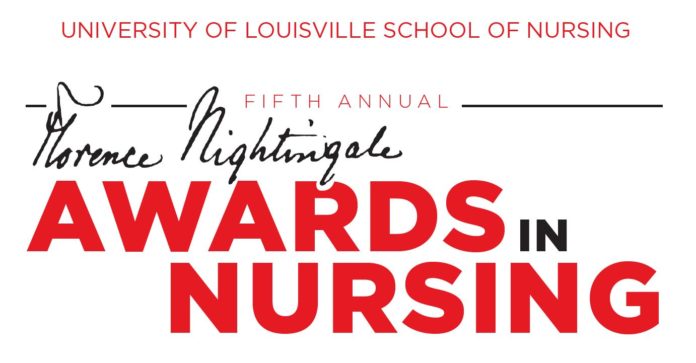 Following in the footsteps of Florence Nightingale, nurses touch the lives of others and improve health care in numerous ways, from clinical practice and public service to education and research.
To honor the impactful work of registered nurses, the University of Louisville School of Nursing is accepting nominations for the fifth annual UofL Florence Nightingale Awards in Nursing.
Submit an essay online of 400 words or less on how a registered nurse has excelled in providing patient care, impacted the profession of nursing and/or improved the overall health of people in the region. Nominees should have a current registered nurse license in Kentucky or Indiana.
Winners will receive a cash award and be honored at a dinner on Nov. 8 at the Mellwood Arts Center.
The deadline to nominate is Sept. 10. Nominate online.
For more information, contact Karen Rose via email or 502-852-8300.