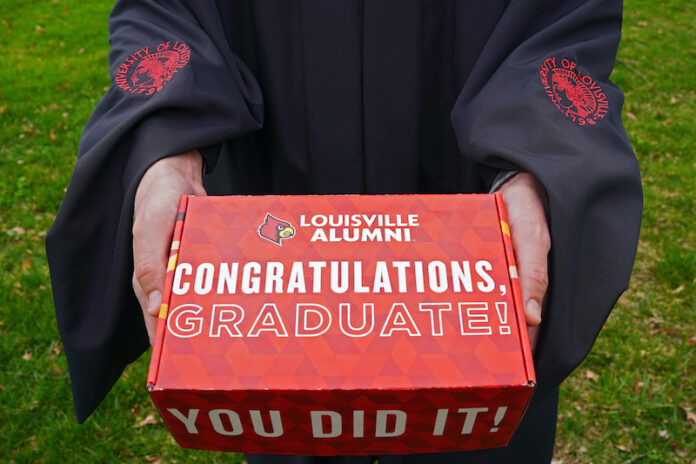 The 2023 May Commencement marked the fourth consecutive commencement ceremony during which new graduates were encouraged to participate in the new YOUofL Class Gift campaign.
This effort is funded by
alumni donations
and allows graduating students to support a program, initiative or area of passion of their choosing with a gift of $20.23. As an added incentive this spring, UofL Alumni sold $50 swag boxes filled with UofL-branded merchandise not found in stores, with $22 going toward the gift. 
Over the past two years, 1,700 students have participated in the YOUofL Class gift, designating over $34,000 to support student priorities.