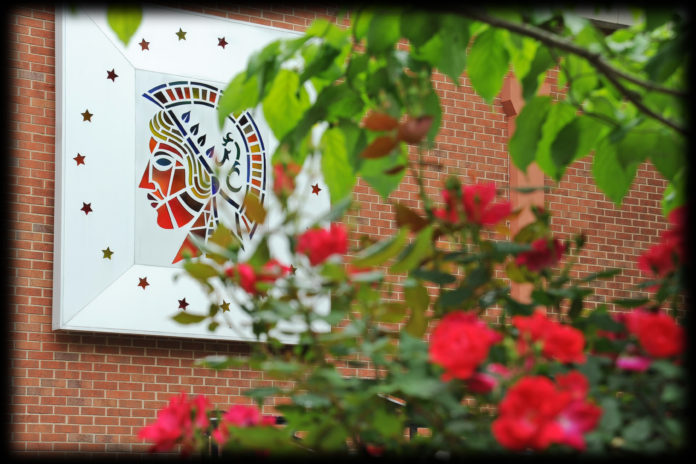 John Smith, UofL's assistant director of intramurals, has been elected as chair of the Staff Senate. Vice chair is Marian Vasser, director of Diversity, and secretary/treasurer is Rhonda Gilliland, systems manager for HSC Shared Services.
Elections were held during Monday's meeting, which also marked Will Armstrong's last meeting as chair, a role he has held for the past two years. Armstrong said the senate's biggest accomplishments during his tenure include securing a permanent ex-officio seat on the UofL Foundation Board, a defined RIF policy, a seat on the tuition and fees committee, input on the presidential search and a revised nepotism policy.
"During my time in this role, my love for this place intensified, regardless of whatever crisis was happening," Armstrong said. "The future here is full of hope and stability and continued innovation led by us, the staff."
President Neeli Bendapudi addressed the Staff Senate for the first time since taking over in that role in mid-May. She also introduced her chief-of-staff Michael Wade Smith to the body.
Bendapudi outlined her three priorities – ensuring that UofL is a great place to learn, work and invest.
"A great place to learn has to be the reason we exist. We only have jobs because we either directly or indirectly serve the students," she said. "But we can't do that if we don't take care of the faculty and staff. In order to do that, we need to make sure investors consider us a great place to invest. People give back to the university if they think they'll get something out of it. It's a virtuous or vicious cycle."
Bendapudi said she has already been working on trying to get donors to come back, noting that "we cannot cut our way to success."
A fourth priority, or rather value, is to celebrate diversity and equity, and achieve inclusion.
"We want people to know that when you come here, this is your place," she said.
Senators were given an opportunity to ask questions, which included what her plan is for staff morale, communication, how to improve retention and how to bring investors back.
"If I only had one dollar, I would not spend it on external marketing, but rather internal communications. We cannot be a team if I had all the information and you do not," Bendapudi said. "Open communication is important and it will be simple."
Bendapudi also said she is concerned about our retention rate and challenged staff senators and their constituents to help reign it in.
"Our students are leaving and that's bad for them and it's very bad for us. Reach out to them, I urge you. Create an environment where we can reach out to them," she said.
Todd Kneale, director of Total Rewards, provided a report on compensation.  
"This is the beginning of the conversation to try and demystify compensation. The idea is to be transparent and help employees understand how their pay is determined," he said. The report is available in full online. 
Dr. Joseph Han, COO, also provided a report, noting that the Operations Leadership Academy is launching, training employees how to facilitate conversations within their groups. Also, open hours are planned for the fall to showcase various units under the operations umbrella.
"The vision is service excellence to which other aspire. We just now need to live it," he said.
Han also said he is sending out an executive monthly report to everyone in the department, and is working on a technology plan that aligns PIBA and IT.
Additional reports, including committee reports, are available online.