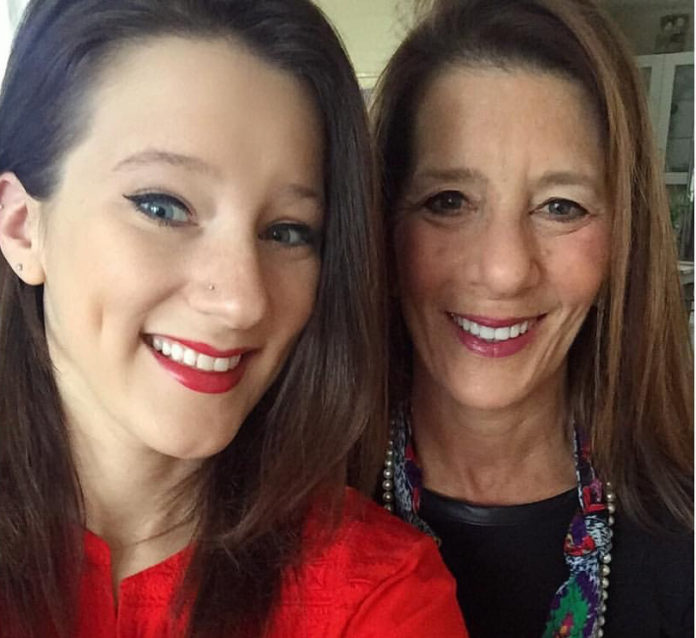 You may recognize Paula Kommor from helping you manage stress through one of the many meditation sessions she offers around campus. The senior wellness specialist at Get Healthy Now has been working at UofL for about 13 years, sharing her mindfulness techniques to ensure employees are at their best.
Her expertise has benefited far more than those of us at UofL.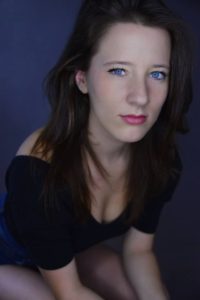 Paula's daughter Erin has been encouraged to use meditation throughout her acting career. The practice helps actors deal with stress that comes with the profession.
"When Erin was a teenager, she used to think this stuff was weird. But now, in acting, they use the same techniques – being in the moment, present, mindful," Paula said. 
These skills have especially come in handy during the past few months. In March, Erin found out that she was selected to star in NBC's new show, "Rise," which premieres on March 13 at 10 p.m.
She will play Sasha Foley in the drama series, written and executive produced by Jason Katims ("Friday Night Lights," "Parenthood") and produced by Jeffrey Seller ("Hamilton"). The cast also includes Josh Radnor and Rosie Perez.
"Rise" is inspired by a true story and follows a teacher who takes over a high school's "lackluster" theater department, "galvanizing not only the faculty and students, but the entire working town," according to the show's website.
Erin is one of the handful of students featured in various storylines throughout the series. This is her biggest role to date. She has also appeared in the off-Broadway play, "Interview: A New Musical." Erin first auditioned for Seller to appear in "The Man in the Ceiling" in the Hamptons last summer. After that, she was sent to audition for "Rise."
Erin, who lives in Harlem, grew up in Louisville and attended the Manual Youth Performing Arts School across the street from the Belknap campus. She then fulfilled her dream of graduating from Boston Conservatory at Berklee.
Paula describes Erin as a natural who is destined to perform.
"When she graduated from pre-school, I asked the principal what I should get her involved in and her response was acting. She would pretend-teach the children all the time and act like the teacher," Paula said.
Erin got involved in acting in elementary school through Music Theatre Louisville, performing in plays around the city. She also took private voice and dance lessons before successfully auditioning for Manual's program.
After high school, she got into Boston Conservatory, which was her dream school.
"She's extremely humble," Paula said. "And I've always believed in her so much. She's independent and funny and she can stand up for herself. She isn't afraid of anything."
Though Erin has achieved her dream, there was a time when the competitive landscape and rejections became frustrating.
"There were a lot of times when I thought she should go get her master's degree or something else. But she wanted to wait four years because she thought that is how long it would take. She did odd jobs during that time – nannying, food tasting. She started doing creative stuff on social media," Paula said. "She was right about the four years."
Paula laughs when recalling a book report Erin wrote in the third grade about how Ricky Martin got rejected 20 times before he made it into the 1980s Latino super group Menudo.
"I just knew I didn't want her to do something she didn't like. We spend most of our waking hours at work so it was important for me that she do something she is passionate about. And she's put in her time. She's handled so much rejection and she deserves this," Paula said.
Paula said she normally doesn't watch TV, but she will be glued to "Rise." 
"It doesn't feel real that I'm even talking about this. It's still very much a dream," she said.
Erin shared her feelings in an Instagram post on Dec. 21. The modified post is below:
"today i am officially wrapped on my first ever full TV series. i'm having a hard time articulating how i feel but i CAN tell you i've already cried 3 times today. (mostly happy tears). when people asked me as a little girl "what do you want to be when you grow up?" my answer was always "i want to be on TV", and the person asking would laugh and roll their eyes and as i got older i would laugh too because i never really knew if i would actually achieve this CRAZY dream of mine. this industry has knocked me (and all of us) down countless times and over the years i have found myself doubting my abilities and reevaluating if i really could "do this". this year has been one of the most challenging years of my life … BUT, in spite of all that, there has been a light. this special show — this team of exceptional humans (creatives, crew, cast, EVERYONE) — that i have had the priveledge to work with over the past year has changed my life. it has made me WANT to get out of bed each morning even on my dark days. it has made me grateful to be alive and be human. Rise is pure magic. it is truly a gift. i am so damn excited for you all to see it."
Here is the trailer for "Rise:"