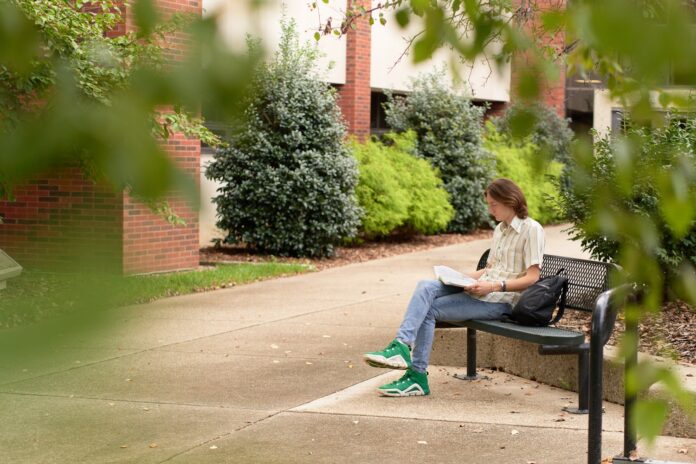 UofL's undergraduate elementary education program has been recognized as among the best in the nation according to new data from the National Council on Teacher Quality (NCTQ). Specifically, the NCTQ examined the performance of teacher preparation programs across the country in instructing future educators to teach elementary mathematics. 
The College of Education and Human Development's Bachelor of Science in Early Childhood Education received an 'A', while its Master of Arts in Teaching in Early Elementary Education scored a 'B' for the 2022 NCTQ elementary mathematics rankings.
"We place a high level of importance on preparing our students to be great teachers. This review of our programs and the positive outcome means we are providing high quality academic experiences in evidence-based practices to our teacher candidates. Better teachers mean a better experience and higher achievement for students in K-12 schools," said Amy Lingo, interim dean of the College of Education and Human Development.
In the NCTQ report, Teacher Prep Review: Preparation for Teaching Elementary Mathematics, examiners review more than 1,100 teacher preparation programs to determine how much time programs dedicate to mathematics as well as how that time is spent. The NCTQ analysis evaluates programs for their coverage of both the key mathematics content that elementary teachers need, as well as how to teach those concepts.
While weak K-12 math instruction is not a new challenge, the COVID-19 pandemic appears to have exacerbated the issue, according to the NCTQ. Many states have reported that students have lost more learning in math than in reading over the past two years, and pre-existing gaps have worsened since 2020 in math achievement between low-poverty and high-poverty schools and between majority-white and majority-Black schools. The NCTQ contends that strong preparation in teaching mathematics is critical to closing these gaps.
"We are proud to be one of the top teacher education institutions in the state, and the future for our programs is bright," Lingo said.