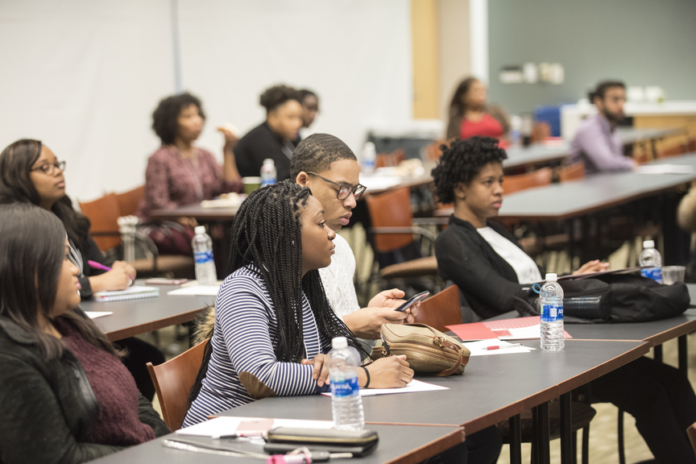 INSIGHT Into Diversity magazine has recognized the University of Louisville as a 2020 Higher Education Excellence in Diversity (HEED) Award designee and a 2020 Diversity Champion.
This is the seventh year in a row UofL has received the HEED Award. 
INSIGHT Into Diversity also recognizes selected institutions — those that rank in the top tier of HEED Award recipients — as Diversity Champions. These institutions exemplify an unyielding commitment to diversity and inclusion throughout their campus communities, across academic programs and at the highest administrative levels. Known for visionary leadership, Diversity Champions are institutions that serve as role models and set the standard for thousands of other U.S. college campuses striving for inclusive excellence, according to the publication.
"UofL is a visionary leader among institutions of higher education striving for inclusive excellence throughout their campus," said Lenore Pearlstein, publisher of INSIGHT Into Diversity magazine. "As a Diversity Champion school, UofL exceeds everyday expectations by developing successful strategies and programs that serve as models of excellence for other higher education institutions."
As a recipient of the annual HEED Award, UofL will be featured along with 89 other recipients in the November 2020 HEED Award issue of INSIGHT Into Diversity magazine.
"We are honored by this recognition of our commitment to diversity and inclusion, but we need to do more and go beyond this work to move toward an antiracism agenda," said V. Faye Jones, chief diversity officer and interim senior associate vice president for diversity and equity. "UofL has pledged to take a stand against systemic racism. We will use the momentum of this time to actively engage in the ongoing hard work that is necessary to make transformational change in all areas of the institution."
This recognition comes on the heels of several other UofL diversity and inclusion achievements. In July, for example, UofL was identified as one of only three universities among top universities in the United States that provides equal access to both Black and Latinx students, according to a new Education Trust report.
And, just last month, the "2020 College Guide and Rankings" report issued from the nonprofit Washington Monthly showed that UofL provides Black students pursing a criminal justice degree one of the "most enriching educations leading to well-paying jobs." 
As Jones indicated, however, UofL's work is far from over, and plenty of additional efforts are underway to achieve President Neeli Bendapudi's goal of becoming the "premier anti-racist metropolitan research university in the country." For instance, anti-racism committees have been formed across campus, from the Staff Senate to Athletics. Further, funds have been established to breakdown inequalities in medicine while new programs have been created to bolster diversity in the bourbon industry, among other efforts. 
More information about the HEED Award or the Diversity Champion recognition is available online.