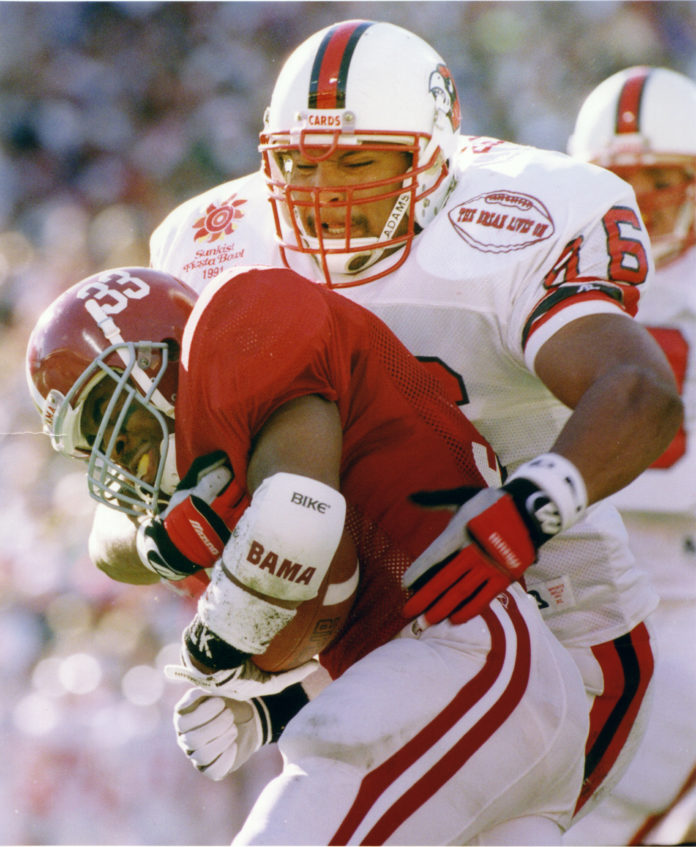 Martin Luther King Jr. Day, colloquially known as MLK Day, was deemed a federal holiday in 1986. However, not all 50 states observed the day until 2000 when it was recognized by South Carolina. Another late holdout was Arizona.
In 1990, the voters of Arizona rejected a proposal to create a paid holiday for MLK Day. This happened while the University of Louisville Football team, under the lead of Coach Howard Schnellenberger, was slated to play in the Sunkist Fiesta Bowl in Tempe, Arizona, on Jan. 1, 1991, versus Alabama.
Their original opponent was the University of Virginia, but that university declined the bid in the wake of Arizona's controversial vote.
UofL accepted the bid, a move one Louisville civil rights leader called "morally regrettable," according to the book "The University of Louisville," by Dwayne D. Cox and William J. Morison.
Still, UofL trustee chair Woodford Porter Sr. urged acceptance, as did the football team's players, who voted unanimously to play.
Those players wore a patch during the game that read," The Dream Lives On," as well as a helmet decal representing the university's cultural diversity. (Alabama players wore black armbands with "MLK" on them).
Notably, the university stood to gain as much as $2.5 million for its partic
ipation, and the bowl's sponsors pledged an additional $200,000 for minority student scholarship at the participating schools.
UofL President Donald C. Swain proposed using the bowl revenue to strengthen UofL programs benefiting minority students, appointing a committee to explore ways in which to do so. A Martin Luther King Endowment Fund was subsequently created.
Swain also promised to find funds to create a campus center dedicated to cultural diversity and to enhance the College of Arts & Sciences' Pan-African Studies Department. The multicultural center opened in 1991 with funds resulting from discussions which arose out of the Fiesta Bowl controversy.
Arizona voters later established MLK Day as a paid holiday in 1992. UofL also got the bowl win, 34-7.