MBA students at the University of Louisville have begun participating in a series of competitions aimed at helping to win startup capital to bring business ideas to the next level.
The first competition, the Ballard Morton New Venture Competition 2016, took place Oct. 7-8 at the College of Business. Teams presented their business plans in Harry Frazier Hall.
"The quality of the teams at the 2016 Ballard Morton New Venture Competition was outstanding. We believe each team will go on to win multiple business plan competitions throughout the winter and next spring," said host and moderator Van Clouse, UofL College of Business Cobb Family Professor of Entrepreneurship and director of the Forcht Center for Entrepreneurship.
The winners were:
First place, Best Presentation and Trade Show Winner: Meta Construction Technologies LLC, $9,000.
Meta Construction is a construction-tech firm that is marketing software, "BlackTop," as a fleet management and dispatch solution for asphalt contractors. It allows asphalt contractors to request trucks from preferred trucking vendors directly and then track drivers using a mobile app. Team participants include Nick McRae and Max Kommer. Faculty coaches are Van Clouse, Suzanne Bergmeister.
Second place and Fast Pitch Winner: DrainGuard, $5,500.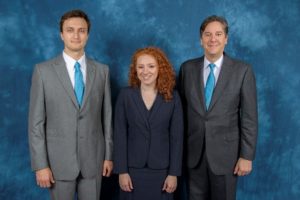 DrainGuard's first product, DGR1, is a patented device that provides reliable, continuous clog prevention by connecting and automatically delivering a biocide treatment into the A/C's drain line to kill algae before it can form a clog. Team participants include Paige Harrison, Chad Keinanen, Dmitri Serov. Faculty coaches are Van Clouse, Suzanne Bergmeister.
Third Place: TeacherTin, $3,000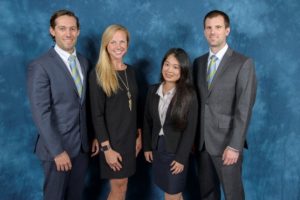 TeacherTin is an e-commerce platform that makes it easy for educators to find, plan and outfit engaging lessons. TeacherTin provides quality "Lessons in a Box," consisting of expert-written lesson plans, paired with the exact supplies needed to bring each lesson to life. TeacherTin offers a one-stop shopping experience for teachers. No competitor offers both lesson plans and supplies available in an affordable, convenient manner. Team participants include Colton Payne, Greg Wimsatt, Yiming Zhong, Briegel Payne. Faculty coaches are Van Clouse and Suzanne Bergmeister.
Runner-up: SDV Solar, $1,500
SDV Solar is developing and commercializing an innovative Passive Upright Solar Heating (PUSH) System that creates a source of heat using solar energy. SDV Solar will use its exclusive, patent pending technology to provide renewable heat to buildings. Our flagship product, the PUSH System, will serve as an efficient way to heat small to medium size rooms. By offering this green energy solution, SDV Solar is solving the problem of wasted energy, resources and cost for building management. Team participants include Andrew Storm, Steven Von Gerlachter. Faculty coaches are Van Clouse and Suzanne Bergmeister.