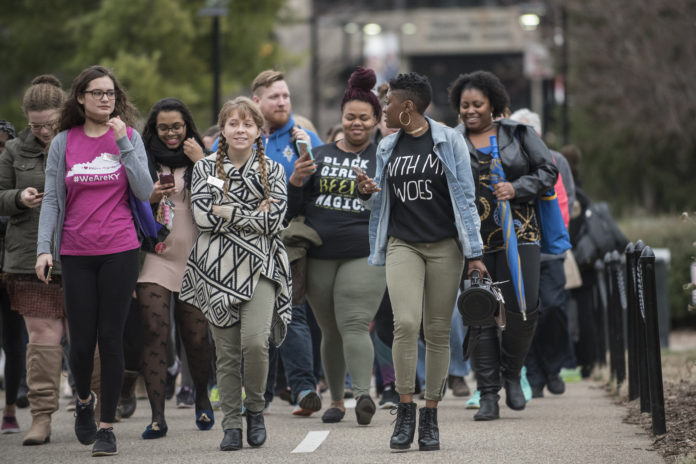 The University of Louisville's inaugural Unity Week kicked off Monday with a March on Grawemeyer. 
About 75 marchers gathered at the SAC and made their way to the steps of Grawemeyer Hall to hear a handful of student leaders speak on "issues that divide our campus," such as religion, race and accreditation, according to X'Zashea Lawson-Mayes, a junior Industrial Engineering major.
"Despite our differences, no matter what they are, we're all here for the purpose of an education and we're all here supporting one another," added Amanda Nitzken, SGA executive vice president.
Unity Week events are planned throughout the week and were initiated by UofL students in an effort to bring together the campus community. 
Photos from the event are available online. Watch the video below for more about the March on Grawemeyer. 
Photos by Tom Fougerousse. Video by Brad Knoop.