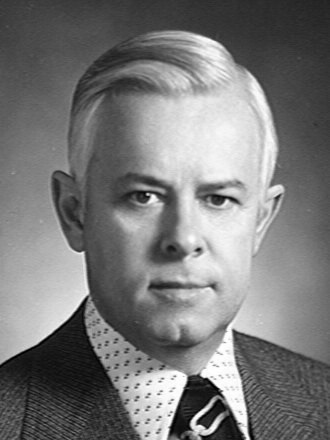 JoAnn Joule's father, William Marvin Petty, MD, suffered from diabetes for many years. A 1952 graduate of the University of Louisville School of Medicine, Petty served as Jefferson County Coroner from 1962 to 1974 and was a family physician in Fern Creek for 43 years.
Joule's son lives with type 1 diabetes.
To honor her late father and help improve the lives of those with type 1 diabetes, Joule has given $500,000 to the University of Louisville Foundation to establish the William Marvin Petty, MD, Research Fund. The fund is designated to support type 1 diabetes research at the UofL School of Medicine.
"I saw the toll diabetes took on my dad, and now my son is faced with the same disease," Joule said. "I was not happy that medical research has not come up with anything new in the 40 years my son has been suffering. I am putting my assets behind the UofL research team." 
That research team includes Haval Shirwan, PhD, and Esma Yolcu, PhD, of the UofL Department of Microbiology and Immunology, who are working to develop techniques to prevent and treat type 1 diabetes with particular focus on transplantation of islet cells.
Type 1 diabetes is a chronic autoimmune disease in which the pancreas does not produce enough insulin, a hormone required to convert glucose to energy in the body. There is no cure for type 1 diabetes, and standard treatment involves regular injections of insulin, which is far from keeping blood sugar in balance.
Insulin is produced in the pancreas by a type of cells called islet cells. Individuals with type 1 diabetes have too few or altogether lack the type of islet cells that produce insulin to keep glucose at the proper level. In recent years, physicians have developed a treatment in which they transplant the needed islet cells into a patient. However, the patient's immune system often rejects the transplanted islet cells over time, attacking and killing them. To keep the transplanted cells alive, patients must take immunosuppression medications, which have a number of undesirable side effects.
At UofL, Shirwan and Yolcu have pioneered a process to create a manufactured protein known as Fas ligand (FasL), to protect the islet cells from destruction by the patient's immune system. This process, patented by the UofL Office of Technology Transfer, is called ProtEx technology. ProtEx is used to create FasL, which is then applied to islet cells to protect them from destruction by the immune system once they are transplanted into the patient.
Preclinical research has shown that FasL is highly effective in protecting islet cells in small animal models. However, additional testing is necessary before the therapy can be used in humans.
"Ms. Joule's contribution will enable us to achieve an important milestone for further development of the technology towards clinical translation by performing efficacy and safety studies. We are very grateful for that support," Shirwan said.
Greg Postel, MD, executive vice president for health affairs at UofL, said the university is grateful for the contribution to research by and in honor of members of the Louisville community.
"We are extremely pleased that Ms. Joule has elected to support this very promising research at the University of Louisville," Postel said "We believe her donation will allow this research to improve the lives of type 1 diabetic patients sooner rather than later."