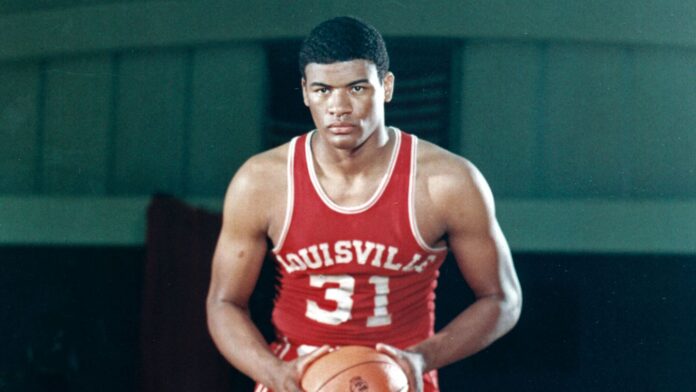 UofL Basketball great and Naismith Memorial Basketball Hall of Famer Wes Unseld left behind a giant legacy before his death in June at age 74.
His No. 31 is one of just four retired numbers in UofL history, and he is one of just five Cardinals to earn over 1,000 rebounds during his career. That's on top of his 1,686 points.
WHAS 11 writes that Unseld was the player who changed the Cardinal program, quoting fellow UofL legend Darrell Griffith, who said, "He paved the way for everybody that came after him at the University of Louisville, that first true African-American superstar." 
Unseld's legacy extends well beyond Louisville.
He was selected as the second player overall in the 1968 NBA Draft by the Baltimore Bullets. The Seneca High School graduate went onto play 13 years for the Baltimore/Capital/Washington Bullets, where he became the second player in NBA history to be chosen NBA Rookie of the Year and the Most Valuable Player in the same season. He was a five-time NBA All-Star and was named the Championship Series MVP when he led the Bullets to the 1978 NBA title. 
Unseld earned a spot in the Hall of Fame in 1988 and was selected among the 50 Greatest Players in NBA history in 1996 to honor the 50th anniversary of the league. He served as head coach of the Bullets from 1988-1994. 
His impact on the Washington Wizards/Bullets franchise was recently featured on NBC Sports as part of a Black History Month series. The story examines Unseld's leadership and unselfishness on and off the court. In 1979, Unseld and his wife, Connie, opened Unselds' School in Baltimore, which features small classes, personalized instruction and a focus on social and emotional learning, according to the Washington Post. 
His son, Wes Unseld Jr., an assistant coach with the Denver Nuggets, told NBC Sports that his father did whatever he could to make sure the school was a success, including cooking lunches and cleaning the floors. 
"How many lives he directly or indirectly impacted, I think those are the things that are most meaningful," Unseld Jr. said.