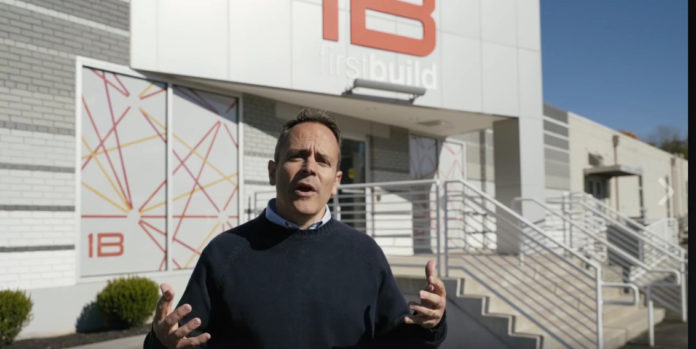 Kentucky Governor Matt Bevin stopped by the University of Louisville for a tour of FirstBuild's makerspace and microfactory — and do a little holiday shopping.  
"It is where ideas are turned into actual products," Bevin said, in a video posted to his Facebook page. "Where engineering and  collaboration comes together in a way that really doesn't exist in many places, if anywhere." 
FirstBuild was created through a partnership between UofL, Local Motors and GE Appliances, a Haier company. The idea is to leverage a community of makers, both on-site and online, to create new, innovative products that have proven demand. 
UofL also works with industry elsewhere on campus, such as in our Micro-Nano Technology Center cleanroom or through our Rapid Prototyping Center's 3-D printing and additive manufacturing capabilities.
"All great innovations actually start as prototypes," FirstBuild product evangelist Taylor Dawson says in the video. "FirstBuild is designed to be an open innovation space, where anyone in the world can literally comment on ideas online, or come into our space and work on projects."
The governor said he visited the microfactory to pick up his wife's Christmas present — an Opal Ice Nugget maker, which makes restaurant-style pellet ice. The smart sensor-equipped ice maker was designed and perfected by FirstBuild's community of makers and crowdsourced on Indigogo. 
"This thing is golden," said Bevin, leaning on his boxed ice maker. "There are very few opportunities, when you've known someone for 25 years, to really surprise them. My wife is going to be surprised." 
(Sorry for spoiling the surprise, Mrs. Bevin. Happy holidays!) 
Check out Gov. Bevin's video below: