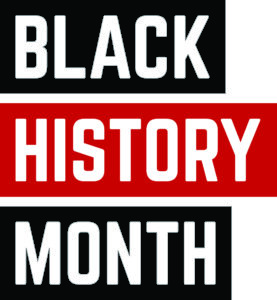 The Black Male Initiative formally began at UofL in 2011 as the African American Male Initiative. In its 10 years, the student success program's objectives haven't wavered – increase the retention, graduation, engagement and overall success of Black males.
The program has done this in a number of ways; for example offering academic coaching, community service and leadership workshops. However, perhaps the most effective initiative is the BMI's laser-sharp focus on creating connections among peers.
Those connections have become ever more critical now in a largely virtual environment, and Brandyn Bailey, assistant director at the Cultural Center and adviser of the BMI, touts the work the team has done to ensure programs and discussions on topics like mental health continue. One such initiative that is ready to launch, for example, is a new video series on YouTube called Wednesday Wisdom. The idea is to increase access to mentors – both on and off campus – virtually, and cover topics like financial literacy, healthy relationships and internships.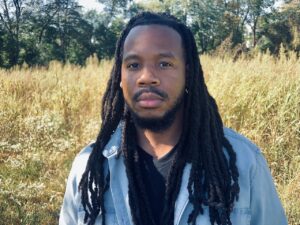 Bailey has overseen the BMI since October 2018 after a stint at the Muhammad Ali Institute. Prior to that, he was part of a program called the Campaign for Black Male Achievement and was selected from a national pool to be a part of the inaugural Building Beloved Community Leadership Fellowship. He has taken much of what he learned from that program to create his vision for the Black Male Initiative into its second decade.
"I want to make Black male achievement at UofL the expectation and not the exception and doing so by building out an infrastructure that supports Black male students who are not athletes or are not on scholarship," he said. "Those are the students most affected by adverse circumstances outside of the classroom."
Such circumstances can make it hard to even get into UofL, let alone get a degree. Bailey said a number of students he works with have to work to make ends meet, and that's when balancing classes and grades becomes a particular challenge.
To navigate this challenge, he has recruited staff and faculty across campus who identify as Black males and who represent a variety of professional fields to be mentors.
"I want to create a large enough network so if a student tells me he wants to be a social worker, I can connect him with someone on campus who looks like him and who has social worker experience so they can show what that profession looks like on a daily basis," Bailey said. "The goal is for them to build relationships with those individuals, and myself, so they have multiple people as accountability partners and so their idea of success no longer remains in this esoteric space, but is something that is achievable."
Bailey pulls his motivation and this strategy from his personal experience growing up in Louisville and attending Noe Middle School, where he witnessed fights "literally every day and a lot of students living far below poverty levels."
"All of this stuff was happening, these traumatic pieces that you take in at 11 or 12 years old, and you're still expected to pass a math test in the middle of the afternoon. My priority is making sure our students have folks around them to not only make sense of all of their experiences but also helping them get through," Bailey said. "We have to take this hands-on approach because these students might not have people in their lives who reflect the future that they want to have."
The BMI uses a platform called Cardsmart to match students to specific advisors or academic coaches who work with students based on an identifying marker. Bailey said there is a lot of growth opportunity with this networking program. At the beginning of the 2020-21 school year, there were about 980 students who identified as a Black male. A few are distance or nontraditional students, others are student-athletes or scholarship awardees, and 100 or so are Metropolitan College students employed by UPS.
"That leaves about 400 or 500 students I'm trying to get to. The others are going to be OK. I want to get to them, but they have resources, or at least not as many barriers," Bailey said.
Bailey has also put into place a BMI Wise Council, which gives students even more networking opportunities.
"I believe the council will be a difference maker. In theory, if there are more people to choose from for mentorship or coaching, then we'll be able to see more students a year," he said. "We have to accept that a vast majority of education in the scope of higher education happens independently of the classroom. That's where the rubber meets the road. In that scope, I want to provide healthy and artistic platforms for our students to build community and self-esteem with that ultimate goal of graduating everybody."
It's hard not to see some progress here. According to a recent report card from the University of Southern California's Race and Equity Center, UofL is a top university for serving the needs of African American students. Scores were based on factors like the percentage of Black undergraduates and the six-year graduation rate for Black students.
Still, much work remains. In 2018, UofL's six-year graduation rate for Black students was about 47%, compared to the school's overall graduation rate of 53.2%. Boosting these rates is a priority of President Neeli Bendapudi, and the Black Male Initiative has been recognized as one vehicle to do just that.  
Bailey is up to the challenge and is extremely optimistic about the program's future.
"We have a foundation now and it's time to grow it and scale it," he said. "We also want to sustain it to make sure sophomores and juniors in high school see UofL where they can come and foster a path to success, so they know there are folks here to support you."