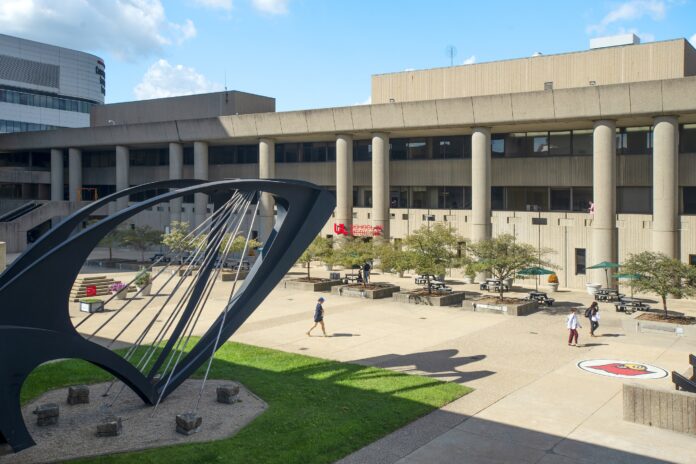 A new program aims to help doctors, nurses, dentists, advanced practice providers, therapists and other health professions faculty become experts in teaching. The online Master of Science in Health Professions Education degree incorporates coursework from its origin as a certificate program, which has been equipping health profession educators for more than a decade.
Jennifer E. Thompson, a pediatrician and May 2022 graduate of the health profession certificate, says she has found new ways to improve her teaching through the coursework offerings.
"I have learned so much and have been so impressed with the quality of instruction, dedication to education, and inspiration to 'magnify the impact' with our own learners," Thompson said. "I have been set up to succeed with teaching tools that I can use in the clinical setting, and I have new knowledge about the science of learning to help my students learn."
Through a collaboration between the College of Education and Human Development and the School of Medicine, the new master's degree program is delivered through flexible online courses and is designed for those already teaching in the health care field who want to hone their educational leadership skills.
Program director Staci Saner noticed there were opportunities to revise the curriculum to include more clinically relevant scenarios and expand the certification to a full-degree option.
"We needed to bring in more evidence-based information to help these faculty-students understand why we do simulations and how we teach on the fly," Saner said. "Medical education is often a revolving door, and a medical student may spend no more than three days with an attending physician who is completing their service rotation."
She went on to explain how a doctor may have several residents, medical students, and perhaps a fellow assigned to them, as they conduct patient care. The students may spend very little time with the attending physician before a new doctor comes in for their service rotation.
"So how do we make these moments educational and make sure that teaching takes place – that's what I felt we wanted to address," Saner said.
Saner, an alumna of the College of Education and Human Development, began her work on the curriculum as a course project.
"My final course project as a student was to revamp the curriculum to add more of the things that were missing based on my previous experience as a teacher-educator and based on what I saw in my role as director of Health Sciences Center faculty development," she explained. "I wanted to bring in more applied pieces and make sure that at the end of every class, there was one takeaway the faculty-students could use the following day in the hospital setting."
Partnering with Laura Weingartner, research director for Health Professions Education and Marie Brown, interim associate provost for Teaching and Innovation, the curriculum was redesigned to include competencies and assessments to ensure students reach specific proficiencies. Since medical education and training varies from one discipline to another, the renewed goal of the program is to provide more opportunities for interdisciplinary collaboration and to introduce new ways of teaching and assessing for health professions faculty.
Graduates of the certificate program will be able to apply their coursework toward the newly launched master's program. Learn more on the program website.
Nina Marijanovic contributed to this article.