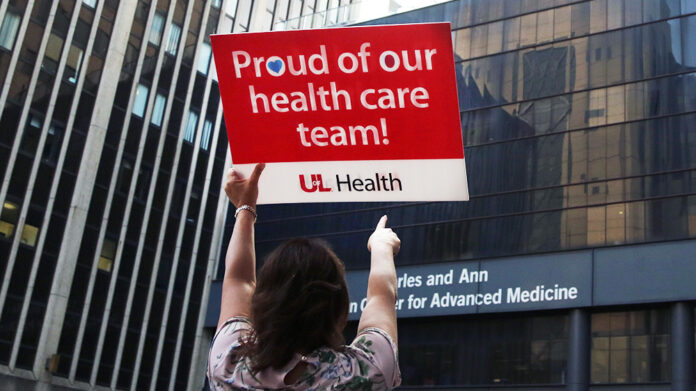 Kentucky Governor Andy Beshear declared the week of August 22-28 as Healthcare Heroes Appreciation Week in honor of the doctors, nurses, hospital and clinic staff and others who have helped the state during the COVID-19 pandemic. 
Earlier this week, Beshear specifically thanked the healthcare workers from UofL Health. In a video message below, he said, "I've got a real simple message: Thank you, thank you, thank you and thank you. We are grateful … for your compassion, your resiliency and the fact that you show up to work every single day," he said.
He added that he will continue to do everything he can to get people vaccinated, to make sure people are wearing masks and "are doing the right thing."  
Currently, just over 48% of Kentucky's population has been fully vaccinated.  
UofL Health includes more than 12,000 team members, five hospitals, four medical centers, nearly 200 physician practice locations, more than 700 providers and the Frazier Rehab Institute and Brown Cancer Center.