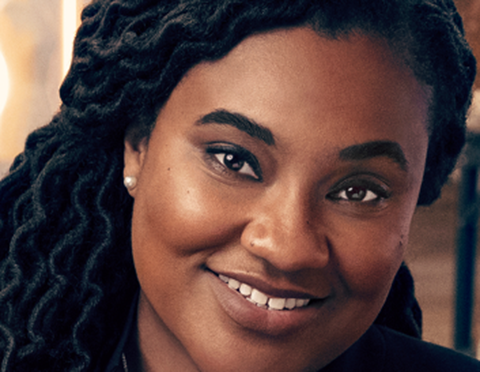 A University of Louisville alumna who found what she calls her "legitimate love" for fashion design in the theatre arts program's costume shop will compete on the new season of Bravo's "Project Runway" beginning March 14.
Frankie Lewis is a self-trained fashion designer whose impressive resume includes working on costumes for the Louisville Ballet and P!nk's Beautiful Trauma Tour. She has been a featured designer on the KMAC Couture: Art Walks the Runway show and has founded her own company, Ann DeEvelyn Clothing. A Louisville native, Los Angeles is her new home base, but she travels frequently to the city where it all started for her.
"I hope Card Nation is proud of me," Frankie wrote in an email.
Frankie credits UofL, and especially the place she calls, "The Shop," with launching her career. She graduated in 2010 with a bachelor of science degree in theater with a focus on acting and costume design/construction.
"The theater department at UofL has amazing opportunities for students, one of them being the costume shop," she said. "There I was able to learn valuable skills that have led to so many opportunities. The relationships I've made there will be ones that I keep the rest of my life."
It was her network of UofL friends and colleagues that helped Frankie land both the ballet and P!nk jobs.
"'The Shop,' as I call it, functions like a family," she said, "in that different generations of students look out for or seek help from other generations. My first employee was a costume shop graduate who I never shared any actual school time with."
Frankie said she always dreamed of being on "Project Runway," which is in its 17th season (watch the trailer online here). She is one of 16 designers competing for the largest cash prize in the show's history at more than $250,000.
"I've always dreamed of being on 'Project Runway,' and when I received the official call that I was chosen this year, I cried and thanked God," she said. "My family and close friends and I are going to hang out on the couch and watch together."
Learn more about Frankie here and check out her designs on her website and her Instagram account, @frankiee_leww. Catch the 90-minute "Project Runway" on Bravo at 8 p.m. EST.