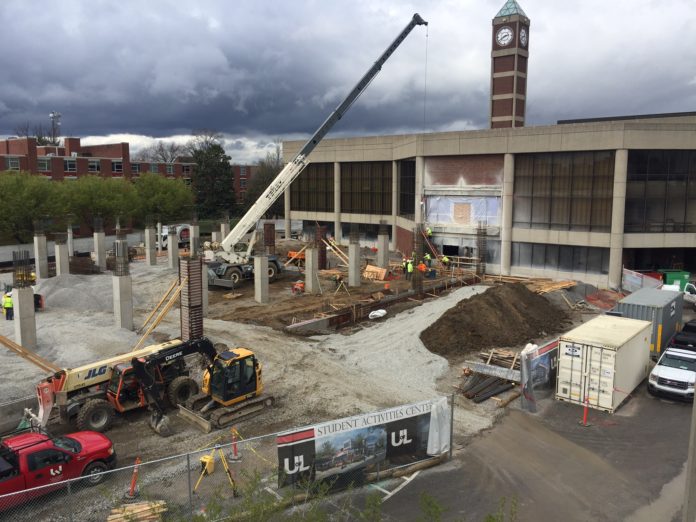 The cranes and bulldozers are busy on UofL's campuses this spring with four major construction projects. The expansion and renovation of the Student Activities Center and construction of an $80 million Academic Building are underway in the heart of the Belknap campus.
Workers are also busy on expanding Papa John's Cardinal Stadium and building a new eight story pediatrics building in downtown Louisville on the Health Sciences Center campus.
"In total we have almost a quarter billion dollars worth of work that is involved with those four projects" said Jim Sears, associate vice president of facilities management. "And over the course of construction there will probably be the better part of 2,000 construction workers and their families that will benefit from this building investment. It is a very big deal."
Check out the video below: 
Photo provided by Clyde Paul.