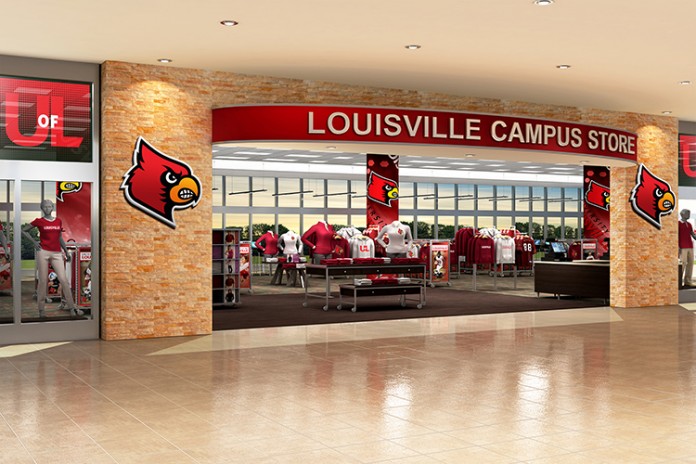 The University of Louisville has turned to one of the nation's largest campus retail management companies to oversee its campus bookstores. Beginning in May, UofL will partner with Follett Higher Education Group to manage its campus bookstores.
Follett's network includes more than 1,250 campus stores, including locations at Bellarmine, Spalding, Transylvania and Kentucky State universities, as well as Centre and Georgetown colleges in Kentucky. It also includes more than 1,600 virtual stores and relationships with more than 6,000 publishers nationwide.
A campus-wide committee of students, faculty and staff selected Follett from several companies as part of a competitive bid process. Follett officials said the UofL community should expect fresh collections of books and other educational supplies, clothing, gifts and convenience items when the stores open this summer.
The Follett agreement includes:
Renovation and relocation of the Belknap Campus bookstore in the Swain Student Activities Center, including an outdoor patio and landscaping, by spring 2017
Textbook scholarships
Books and supplies to UofL's Signature Partnership schools
Continued discounts on books and merchandise for faculty and staff
A rental program with discounts up to 80 percent off the cost of buying new books
"We are excited about our new partnership with Follett," said Harlan Sands, UofL senior vice president for finance and administration. "It will transform our campus bookstore experience. Students, faculty, and staff can expect a brand new, state-of-the-art bookstore with expanded services and product lines."