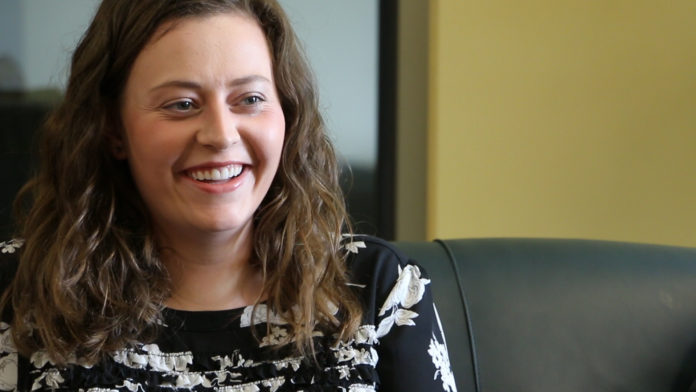 Alicia Humphrey's dad used to practice flash cards with facts about U.S. presidents. This ignited her interest in political science and the law early on. 
She was 5. 
Humphrey will graduate Saturday with her political science and English degrees from the University of Louisville, where she was a McConnell Scholar and part of the moot court team. She also spent her college years volunteering at Kentucky Refugee Ministries for about 25 hours a week. 
In addition to her majors, Humphrey minored in Spanish, Latin American & Latino Studies. That work, and the work at Kentucky Refugee Ministries, inspired her to get involved in immigration law. The Paducah native will attend law school at the University of Pennsylvania in the fall. 
"I loved it. I felt like I was making an impact (with KRM)," she said."I think having a JD will allow me to be even more helpful to them." 
Check out Humphrey's story below: 
Video by Brad Knoop.