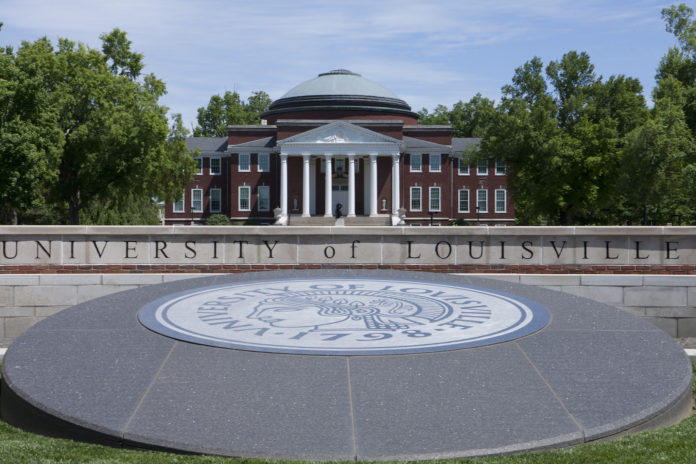 The following email was sent to all UofL faculty and staff Tuesday, Sept. 11:
UofL Faculty and Staff,
Health Fitness Corp., a third-party vendor that provides services through the Get Healthy Now program at UofL, has informed us of a data breach in their system that affected several institutions. The company has identified 247 University of Louisville employees, retirees or related individuals who enrolled in the program between 2007 and 2014 and whose information was exposed in the breach.
There is no evidence of the data having been seen by an individual or having been used for any illicit purposes. The university was notified of a breach on Aug. 24 and has worked with the company to verify the identities and contact information of those affected since that time.
The university has notified all affected current faculty and staff, as well as retirees and others for whom we have a current email address. Those affected who do not have current email on file with the university are being notified by U.S. mail. If you have not been notified, you were not affected by the breach.
What information is at risk?
Get Healthy Now coaching program physical activity focus area forms (only)
Participant's name and in some cases employee ID
Physician's name (in less than one-third of cases)
Small amount of medical information (in a single case)
What information is NOT at risk?
Financial information
Social security number
Any other data that would likely lead to financial security concerns
What is being done for those affected by the breach?
Health Fitness will provide one year of free credit monitoring.
Health Fitness will provide a call center for the next 90 days for any questions you may have.
Health Fitness will send letters to individuals with specific details on their information.
We are working with Health Fitness to make sure this type of breach does not occur again.
While this breach did not involve any university systems and it does not appear that any individual actually accessed the information, we recognize that any compromised data causes stress and may raise many questions. For more information, call Get Healthy Now at 502-852-1907 Monday through Friday from 8 a.m. to 5 p.m.
The university will continue to review policies and procedures, both on campus and among our various vendors, to protect your information now and in the future.
John Elliott
Chief Human Resources Officer