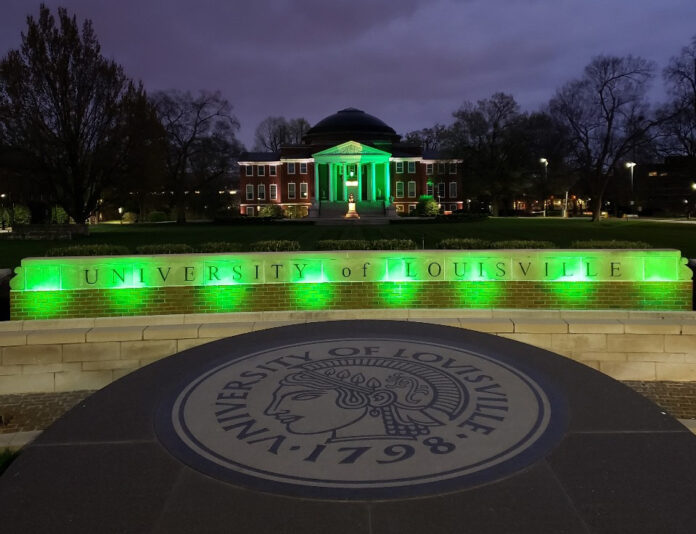 Faculty Senate met virtually on Jan. 13 via Microsoft Teams and they were joined by President Neeli Bendapudi, who provided updates on spring semester enrollment and COVID-19 vaccination availability and distribution.
As of Jan. 10, spring semester enrollment was up by 578 students compared to 2020. Bendapudi acknowledged that new online learning opportunities in both the College of Business and the College of Education and Human Development heavily contributed to this figure. She thanked advisors, admissions staff, the financial aid office, student success coordinators, and faculty members for their efforts and contributions toward student success and retention.
Bendapudi provided senators with information regarding the COVID-19 vaccine availability. Vaccination of all university health care faculty and staff is expected to be completed by late January. Next, the vaccine will be offered to UofL employees and students in order of their age groups. "Our best judgement is to distribute it by age, which is what the best science is telling us. Whether you are faculty, staff, or a student, those who are 65 or older will get it first," Bendapudi said.
Executive Vice President and University Provost Beth Boehm provided additional information on the age categories for vaccine distribution. They will be available to students, faculty and staff over the age of 65, followed by those 50 and older, and then those under 50. Boehm further noted that there will be four rounds of required testing for individuals operating on campus. Those working completely off campus are not required to be tested. 
Boehm addressed senator concerns about recent vandalism at the Belknap Theatre building on the corner of Floyd and Warnock. The damage has been repaired and the building will have increased security as the matter is investigated further.
Faculty Senate Chair David Schultz presented the charge for the ad hoc committee on inclusion, diversity, anti-racism and equity. The committee will be comprised of one faculty representative from each of the 12 senate units, as well as chair and vice-chair of the Faculty Senate. While non-senators will have the opportunity to serve on the committee, a majority of the representatives must be faculty senators. 
Gary Becker, director of University Parking & Transportation Services, provided updates on campus parking. Parking fees were approved for increase in the year 2020, but the increases were suspended due to the pandemic. Becker reported that the previously approved increase will be recommended to move forward in 2021. The increase will vary between the different types parking permits and will range from a $10 to $21 addition to annual fees.
Becker further reported that university parking has an expected $1.3 million revenue loss due to COVID-19. This expected loss has deferred maintenance on some university parking facilities. Becker informed senators that maintenance on all university parking facilities is planned to occur in the next three to five years.
Committee reports and a video recording of the virtual meeting can be accessed on the Faculty Senate meetings webpage. The next faculty meeting is scheduled for Feb. 3 via Microsoft Teams.