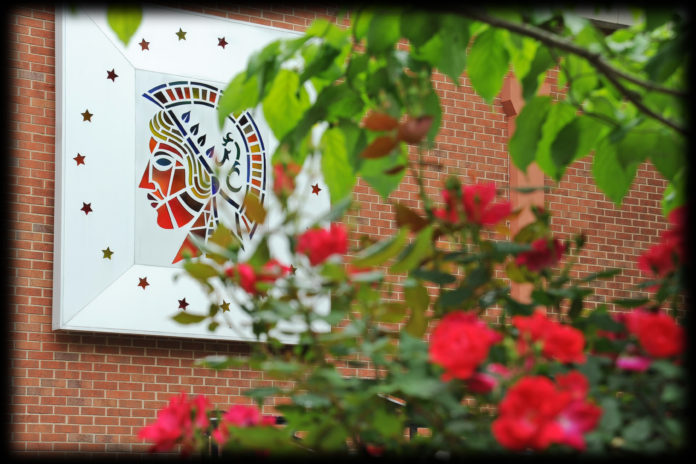 The Faculty Senate met last week on the HSC Campus, where senators approved a document outlining the attributes of the next UofL Provost.
Among the attributes UofL needs in its next provost, as agreed upon by the Faculty Senate, are:
Understanding of, and dedication to, the context, vision, and strategic goals of UofL
Ability to cultivate a cohesive university community by making fair and just decisions
Creates a unity of purpose through coherent and consistent messaging, and through transparent internal communication
Effectively communicates the goals of the University and the President's Office to the University community
Essential qualifications include a PhD or equivalent, earned tenure, demonstrated excellence in academic leadership (departmental/decanal/provostial) and demonstrated commitment to academic freedom/shared governance and – added during the meeting – Constitutional rights.
Core competencies include demonstration of the highest ethical integrity, prepared to advance the metropolitan mission of both a Carnegie Highest Research Activity university and a Carnegie Community Engaged university, ability to develop a clear and coherent vision for the academic mission and more.
The entire list of attributes is available online. It was passed unanimously by the Faculty Senate.
President Neeli Bendapudi provided a number of updates about the Council on Postsecondary Education, noting that more money is being allocated for performance-based funding, as well as deferred maintenance. The finance committee asked for a 10 percent increase for performance-based funding.
Bendapudi said the business community in Kentucky is starting to push harder for education initiatives to support economic development.
"This is needed. It's encouraging," she said.
She also reflected on the past year in the office, expressing pride in UofL's graduation rate increases within just one year, as well as the fact that UofL students graduate with the lowest amount of debt of all public universities in the state, among other accomplishments.
Bendapudi also talked about the Strategic Plan, which is officially underway.
"This has truly been a campus-wide process and I am optimistic about achieving our biggest goals," she said.
Finally, Bendapudi said the hospital process is "coming along well," since UofL agreed to acquire KentuckyOne Health assets in August.
"There is a sense of excitement and trepidation. This will be good for us. We are finally in charge of our own destiny," she said. "Had Jewish closed, that would have been 2,500 jobs lost, $100 million in payroll. The human impact was what was most important to me – 600 people a month in the community need a hospital room. Where would they go?"
Provost Beth Boehm said the new student well-being committee has been formed.
"It is a big group and I'm delighted so many people wanted to be a part of this," she said.
Also, an advising task force has been charged, as has an IBM implementation committee.
Boehm also provided an update from the Council on Postsecondary Education, noting that a program review consultant has been hired by the state to review programs at all public schools. They will look at which programs to sustain, grow, start or sunset. This work will require an "enormous" data pull, Boehm said.
A search firm has been chosen for the provost search. Airport interviews continue for the EVPRI position. Boehm is meeting with Arts & Sciences faculty next week to discuss the school's dean search. Finally, Boehm is attending an ACC Provost Conference at Clemson and will provide an update upon her return.
Dr. Ralph Fitzpatrick, senior vice president for Community Engagement, Susan Jenkins and Heidi Cooley Cook discussed the Cards Come Together initiative. This inaugural week of service, led by UofL President Neeli Bendapudi, will feature several service projects across the city as well as collection sites on campus. The objective is to get 1,000 faculty, staff and students to participate. A complete list of projects is available online at events.louisville.edu/cardscometogether.
A kickoff celebration will be held at the Red Barn Oct. 22 from 11:30 a.m. to 1 p.m.
Cedric Powell, faculty grievance officer, provided his annual report. From Sept. 20, 2018 through Sept. 30, 2019, there were nine Type I faculty grievances filed and four Type II grievance. His full report is available online.
Ombudsman Diane Tobin also provided a report from her office. She said the trends she is seeing that cause people to use her services include communication issues, budgetary issues, understanding policies and procedures and lack of positive recognition. Throughout the past year, 122 people across campus have used the ombudsman's services. More information about those services is available online here.
Sabrina Collins provided an update from the SGA. She recently attended the College Completion Summit in Salt Lake City with administrators and staff with an objective of learning how to become a more student-centered campus.
Also, two resolutions recently passed in the Student Senate:
A resolution to implement an anonymous evaluation system of academic advisers following advising appointments;
A resolution to excuse students from class for election day due to absentee ballot issues.
The Faculty Senate voted to endorse the latter.
The Staff Senate report from September is available online here. Committee reports are also available online.
The next Faculty Senate meeting is Nov. 6 in Chao Auditorium.