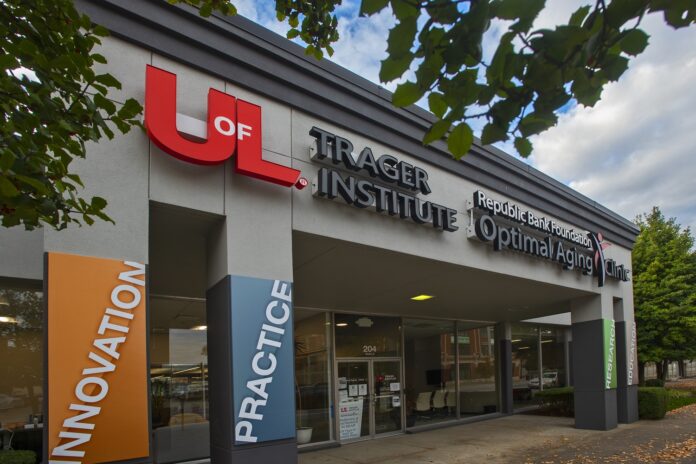 Health care and social service professionals, as well as older adults and caregivers, will convene virtually to discuss aging as an opportunity at the fifth Optimal Aging Conference from April 23-26.
This year's conference, hosted by the University of Louisville Trager Institute and the Kentucky Association of Gerontology, follows the theme "Aging Inspired. Aging Reinvigorated," and emphasizes an interdisciplinary approach to the aging experience that includes advances in medical research, lifestyle and culinary medicine, trauma-informed care and more.
"Participants in this year's Optimal Aging Conference will have the opportunity to hear from esteemed experts in various fields, including octogenarians, speaking to the many opportunities we all have to age well," said Anna Faul, executive director of the Trager Institute. "Although the pandemic has been challenging, those working in the field of aging and older adults themselves are inspired to continue to create opportunities for change, innovation and implementation of models of care that will reinvigorate the aging field."
This multi-day event will feature two preconference speakers, five keynote speakers, more than 30 breakout and poster sessions and opportunities to network and earn continuing education credits.
2022 Optimal Aging Conference keynote addresses:
Aging inspired. Aging reinvigorated: Panel honoring octogenarians; facilitated by Sandy Markwood, MUP, CEO, USAging. Honorees: Mattie Jones, Marie Clay, Marie Vessels, State Representative Tom Burch, Father Jim Flynn
Alzheimer's update; Gregory Jicha, MD, PhD, director, UK Sanders-Brown Center on Aging
Culinary medicine: Hungry for change; Robert Graham, MD, MPH, ABOIM, FACP, chef and co-founder, FRESH Medicine
Aging as an opportunity; Robert Friedland, MD, professor, UofL Department of Neurology
Integrating lifestyle medicine into standard medical practice, Dexter Shurney, MD, vice president. and chief medical officer of Adventist Health and Blue Zones Institute
In addition to the keynote presentations, experts in breakout and poster sessions will discuss such topics as creative interventions for social isolation, trauma-informed care, acupuncture as an evidence-based therapy for addressing stress and burnout, age-friendly cities and communities and coding for seniors. Read the complete conference schedule.
Participants who attend the preconference on Sunday, April 24 may attend a full-day session from Anthony Watkins on assessing and managing suicide or a half-day session with Claude Drouet on addressing the complexities in social work ethics. Participants can also register for a free webinar by Teepa Snow, an occupational therapist who specializes in dementia care and dementia education, on April 24 from 4:30 to 6:30 p.m. The discussion will focus on how to cope when one is the sole caregiver.
"The Optimal Aging Conference has its origins more than four decades ago in the Kentucky Association for Gerontology Conference, an event for everyone who cared about issues related to aging in our communities including professionals from all disciplines as well as students, older adults and caregivers," said Barbara Gordon, Trager Institute's director of community engagement. "The Trager Institute continues that tradition with its conference this year making sure that a diverse and inclusive group of individuals are not only participating but also presenting at the conference." 
Last year, the conference moved to a virtual platform in response to the COVID-19 pandemic and will again be held virtually this year. Register here.