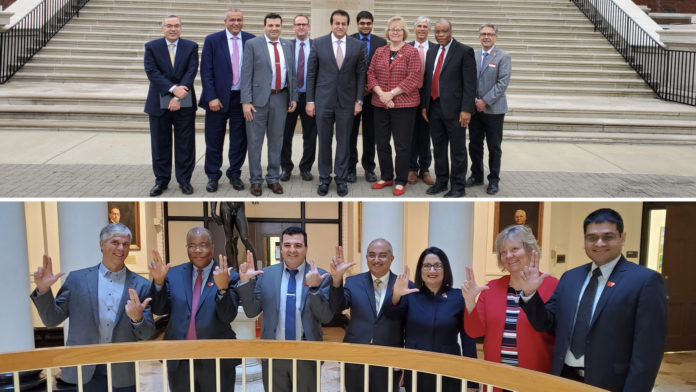 Two new agreements will expand the University of Louisville's global presence, allowing for international research collaborations and for students in Egypt to earn UofL degrees.
Under the new memorandums of understanding, UofL has teamed up with Assiut University, south of Cairo in Asyut, and the newly established Al-Alamain University, near Alexandria.
The agreements will allow those students to spend the first two years of their education at their home universities before completing their degrees at UofL.
"This is what we need, in terms of international collaboration, to lift us up," said UofL president Dr. Neeli Bendapudi.
The first memoranda was signed in January with Egyptian Minister of Higher Education and Scientific Research, Dr. Abdel-Ghaffar, to forge the new relationship between UofL and Al-Almain University. The school is slated to open this year, and under this agreement, the first students would be Cardinals.
While the agreement will begin with undergraduate bioengineering programming, UofL's bioengineering chair, Dr. Ayman El-Baz, said it could potentially expand later to include both undergraduate and graduate degrees.
"These agreements are just the first step in expanding the reach of Speed School and UofL to provide high quality education," he said. "Once established, these programs will confer economic and societal benefits to both Egypt and Kentucky."
The second agreement was signed with Dr. Tarek El-Gammal, president of Assiut University. Under this agreement, El-Baz said, students at Assiut would complete two years of their undergraduate engineering degrees in Egypt before coming to UofL.
"We are excited to move forward with this MOU," El-Gammal said. He was in Louisville for the signing.