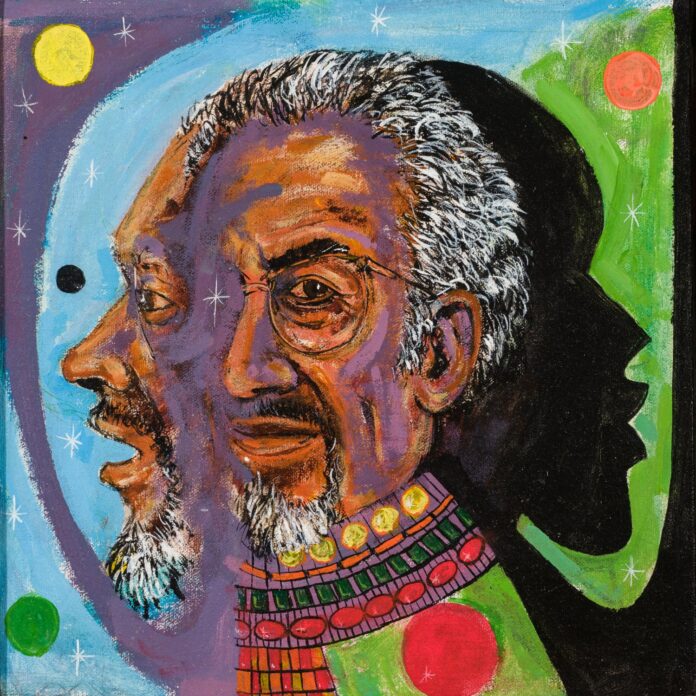 As the University of Louisville Pan-African Studies department in the College of Arts & Sciences celebrates its 50th anniversary this year, an exhibit at the Speed Art Museum is featuring the work of a beloved professor emeritus who died in February.
The exhibit, "Louisville's Black Avant-Garde: Robert L. Douglas," presents more than 30 of Douglas's paintings, drawings, prints and sculptures. It is on display until Oct. 1 in the museum's second-floor Chellgren Gallery. Read this review by Forbes magazine here.
UofL students, faculty and staff enjoy free general admission to the Speed Museum. Through a generous donation from Eleanor Bingham Miller, general admission for all members of the public will be free through Oct. 1, during the run of this exhibition.
Douglas  was a prolific visual artist and longtime resident of Louisville's West End, a former community organizer, and a teacher and mentor to generations of artists and thinkers. He earned a fine arts degree at UofL in 1963 and, after obtaining his master's and Ph.D., returned to UofL as a PAS and art professor.
To discuss the relevance of his work in examining and reflecting the Black community in Louisville, two UofL professors will hold a "Talk Back" conversation at the Speed Museum at 6 p.m., Sept. 7. The event will feature David Anderson, UofL associate professor of English, and Brandon McCormack, chair of PAS and director of the Anne Braden Institute for Social Justice Research.