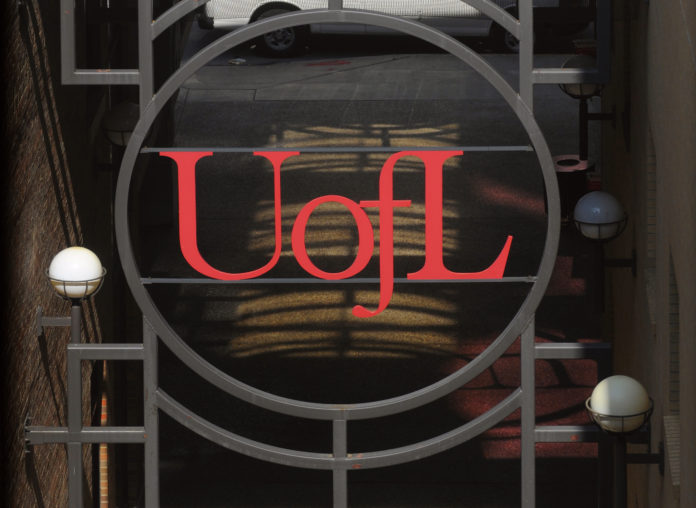 Two doctoral students at the University of Louisville School of Nursing have received a significant boost in their endeavor to become academic leaders, part of a national effort to curb nursing faculty shortages. 
Jade Montanez Chatman and Sara Kuner have been awarded scholarships from Jonas Philanthropies to support their education in 2018-2020. Launched in 2008 to address the nursing faculty shortage, the Jonas Scholar award provides recipients $10,000 over two years, as well as leadership development and networking opportunities.
Faculty shortages are a primary factor forcing nursing schools to reject thousands of qualified applicants every year, which has compounded the national shortfall of nurses in the workforce. U.S. nursing schools turned away about 64,000 qualified applicants in 2016.
Montanez Chatman, a PhD student, is focusing her efforts on increasing diversity in the nursing workforce.
"It is well established that some populations are more vulnerable to negative health outcomes due to social and economic factors. This is particularly true among minority ethnic-racial populations," Montanez Chatman said. "A key factor to improving health among these vulnerable groups is through the development of strategies to increase nursing workforce diversity. This enhances the profession's ability to serve vulnerable, underserved and minority populations using culturally and socially appropriate prevention strategies."
As a UofL Health and Social Justice Scholar, Montanez Chatman helped launch a diversity summit in 2017 for minority high school students interested in health professions. The event has grown to include community college and undergraduate university students.
She is piloting a research project to identify and describe cultural, social and scholastic factors that are influential to a post-secondary nursing program as perceived by underserved and minority students in a high school pre-nursing program.
Montanez Chatman decided to pursue her PhD after having a passion for research ignited while she was part of the nursing undergraduate research scholars program at UofL, where she graduated in 2015.
Kuner, a doctor of nursing practice student who earned her bachelor's degree from UofL in 2016, aspires to become a nursing faculty member and help caregivers of children with asthma mitigate triggers in the home environment.
She said the scholarship will help her contribute to shaping nursing practice by becoming a better educator.
"I am honored to join an elite group of doctoral students who have the opportunity to collaborate with distinguished innovators in the field of nursing," Kuner said. "In addition to my clinical practice with family health care, I would like to pursue a role in education at the collegiate level. I have a strong desire to aid in the education and development of new leaders in the field of nursing."