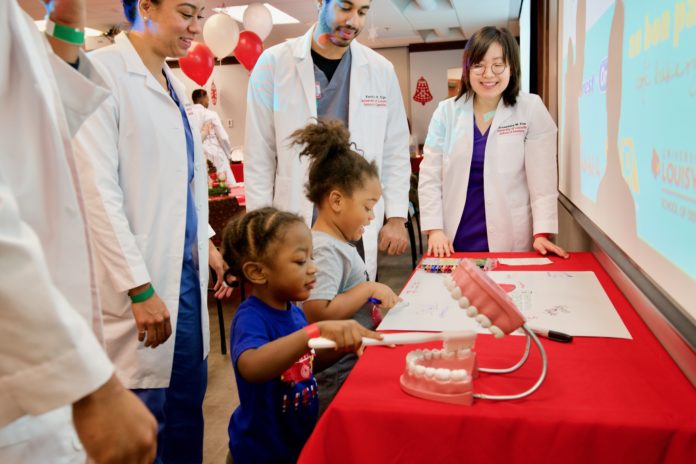 Helping kids feel comfortable interacting with the dentist while giving back to the local community is the aim of the UofL School of Dentistry's student-led 'Shop with a Dentist' program.
On Saturday, Dec. 1, 20 underserved local elementary school students will have the opportunity to take part in holiday festivities, buy gifts and engage in learning.
Dental student and local Student National Dental Association member Darius Sanford says Shop with a Dentist gives kids a fun experience, along with information about budgeting and proper oral hygiene.
"Community engagement is an important mission of our school and we are proud to be a part of reaching out to these children," Sanford said.
The Wheatley Elementary School students were selected for the program based on need. UofL School of Dentistry faculty, staff and students donated money for the effort. During the event, each child will be paired with dental students and given $100 to shop for holiday gifts at a local retailer.
The event begins at the Novak Center for Children's Health with breakfast, educational enrichment and a visit with the tooth fairy, followed by a shopping trip.