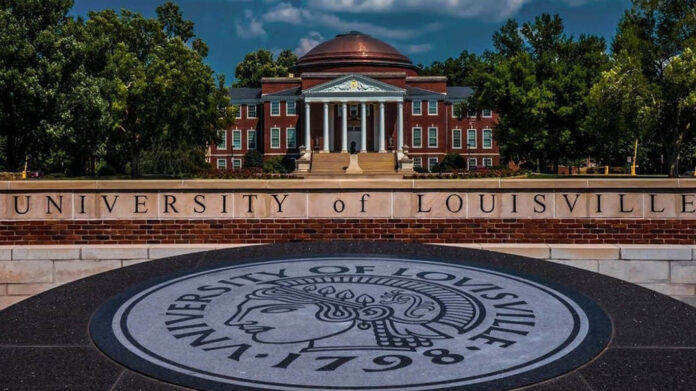 Getting ready for grads
A new batch of students is joining the ranks of University of Louisville alumni. At its Dec. 15, 2022, committee meeting, the UofL Board of Trustees approved a measure to confer degrees to approximately 2,300 students at the December 2022 commencement exercises. Several graduate success stories have been published in UofL News. More details about December 2022 commencement are available on the commencement webpage.
Intentional wellness
Mary Elizabeth Miles, vice president for university human resources, provided an update on UofL's many new and ongoing wellness initiatives. Among the 2022 successes are enhancements to the Get Healthy Now incentive program, Wellness Wednesday sessions, a new Wellness Resource Guide and health advocate services. Miles describes these and the other wellness initiatives as "intentional wellness" initiatives, which account for the physical, mental and emotional wellbeing of UofL's more than 7,000 employees.
Compensation and Total Rewards Study
Miles also shared an update about the university's Compensation & Total Rewards Study. For the past two years, UofL has been conducting the study in partnership with Segal, an HR consulting firm with expertise in higher education, to provide fair and equitable faculty (nonclinical) and staff compensation programs as identified in the 2019 – 2022 strategic plan. The university will use the results of this study to provide opportunities for career development and advancement, provide a comprehensive and competitive compensation and benefits package, follow "best practice" philosophy and align the university's job and pay structure with the market.
To date, committees of faculty, staff and senior administrators have established guiding principles for compensation and total rewards issues and assessed the university's current job architecture, looking for opportunities to create synergy among professional titles and responsibilities. Efforts currently focus on a salary market assessment. Final results of the Compensation & Rewards Study will be presented in the second quarter of 2023.
Workday
Also about two years in the making is the university-wide transition from the PeopleSoft human resources (HR) management software to the new WorkdayHR system. Workday will go live the week of Jan. 9, 2023, and will improve several university operations including payroll processing, employee management, hiring and benefits among others. More than 120 training sessions for university employees have been completed to date with several more scheduled after implementation.
Stable finances
Dan Durbin, vice president for finance and administration/CFO, reported that the university's general fund is still performing well although fiscal year-to-date activity is approximately $25 million less compared to this time last year. Durbin said that the deficit can be attributed to such factors as revenue lost due to one less home football game and the ticket payment due date for men's basketball tickets (ULAA); timing of the IGT match payment (ULRF); and lower than anticipated graduate level enrollments. Durbin said that mitigation plans are underway to counter shortfalls and is confident that trends will continue toward a balanced budget in the spring.
The next regular meeting of the University of Louisville Board of Trustees is Thursday, Jan. 19, 2023. Meeting minutes and other information is available on the UofL Board of Trustees website.