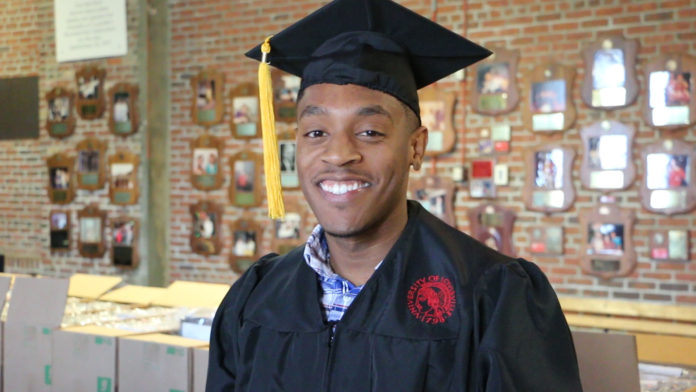 Jalen Townsend became a father at age 15, served three tours of duty in the U.S. Army and, in December, became a UofL graduate.
The former star athlete from Anderson, Indiana, had his son during his sophomore year of high school. He joined the Army when he was 19, and after three tours around the globe, Townsend knew he had to take the next step for his son – college. 
"I was very determined to get here, especially being a father at a young age. The goal is always get back home. I did what I had to do but it's time to make that transition home and be a dad again," he said. 
Check out Townsend's story below.