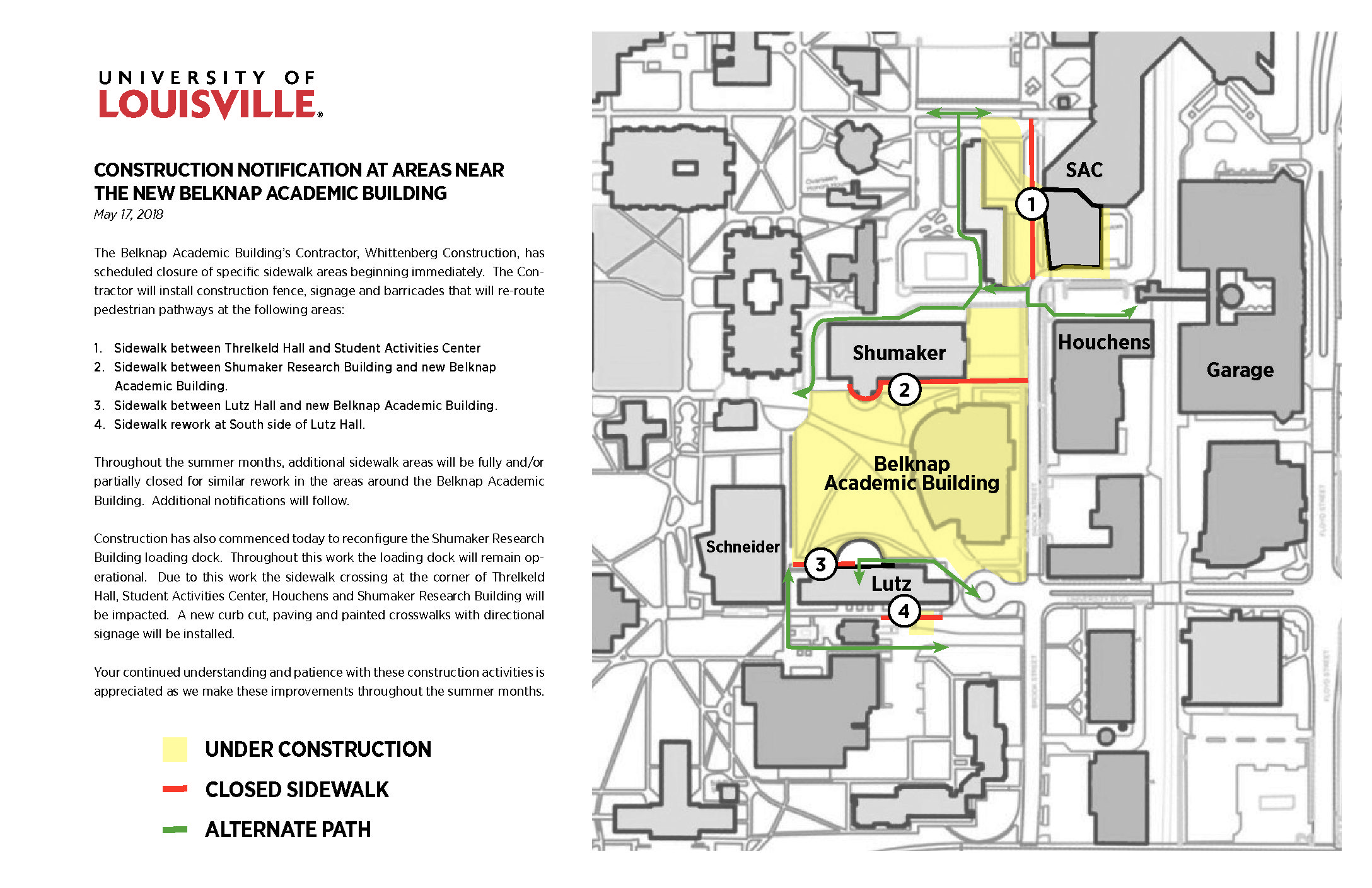 The Belknap Academic Building's Contractor, Whittenberg Construction, has scheduled closure of specific sidewalk areas beginning immediately. The Contractor will install construction fence, signage and barricades that will re-route pedestrian pathways at the following areas:
Sidewalk between Threlkeld Hall and Student Activities Center
Sidewalk between Shumaker Research Building and new Belknap Academic Building
Sidewalk between Lutz Hall and new Belknap Academic Building
Sidewalk rework at South side of Lutz Hall.
Throughout the summer months, additional sidewalk areas will be fully and/or partially closed for similar rework in the areas around the Belknap Academic Building. Additional notifications will follow.
Construction has also commenced today to reconfigure the Shumaker Research Building loading dock. Throughout this work the loading dock will remain operational. Due to this work the sidewalk crossing at the corner of Threlkeld Hall, Student Activities Center, Houchens and Shumaker Research Building will be impacted. A new curb cut, paving and painted crosswalks with directional signage will be installed.
Your continued understanding and patience with these construction activities is appreciated as we make these improvements throughout the summer months.