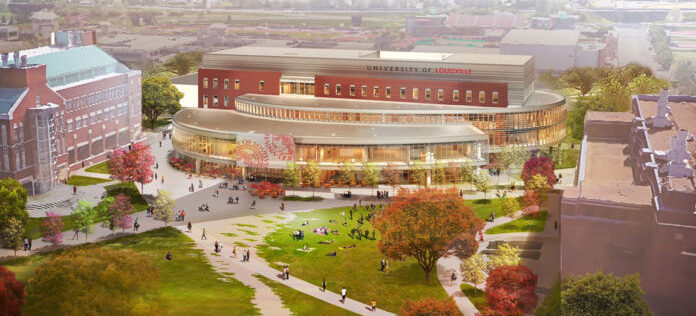 Representatives from the University of Louisville Compensation and Total Rewards Study workgroup provided an update on efforts and next steps at the UofL Staff Senate's March 14, 2023, meeting. UofL is conducting the study in partnership with Segal, a human resources consulting firm with expertise in higher education, to provide fair and equitable faculty (nonclinical) and staff compensation programs as identified in the university's 2019-22 strategic plan. The university will use the results of this study to:
Provide opportunities for career development and advancement;
Provide a comprehensive and competitive compensation and benefits package; and
Follow "best practice" philosophy and align the university's job and pay structure with the market.
According to Mary Elizabeth Miles, vice president for human resources, the two-year evaluation is on schedule to finish in July, at which time the committees will report findings to university vice presidents, deans and vice provosts. Specifics on implementation strategies are not yet finalized. Communications about Compensation & Total Rewards Study results and strategy communications are forthcoming.
Learn more on the Compensation and Total Rewards Study webpage.
The Staff Senate unanimously approved a letter of support for UofL's trans community.
"We share the Commission on the Status of Women's (COSW's) beliefs that trans rights are human rights, and no UofL student, staff or faculty should be discriminated against based on their race, gender identity or sexuality. All students, staff and faculty deserve equal protection and civil treatment on campus, so they can live, learn, work and thrive in a safe environment."
The letter also provides recommendations for how the university community can best support the trans community including the review of current university policies, transparency when policy and other issues which impact the trans community are being considered, using the Cardinal Principles as foundations for support and working with various groups such as UofL Trans Rights Alliance to gain a better understanding of trans issues.
Read the complete letter on the Staff Senate webpage.
Staff Senate elections are coming up. All senators, whether their seat expires or not, must complete an application if they wish to serve on the senate for FY24 (July 1, 2023, to June 30, 2024).
Applications are due April 15 and are available on the Staff Senate application webpage.
Gary Becker, director of University Parking & Transportation Services, announced a new parking permit renewal process which will begin on Belknap Campus. Those renewing/requesting parking permits and paying for permits through payroll deduction for 2023-24 will receive a "forever permit," which will have no expiration date on the permit. The following year, permit holders will receive a notification of fees and a deadline to confirm renewal or request changes to permit levels. (Notes: The renewal process will remain the same this year. There will be no increases in parking permit rates for 2023-24.)
The effort is designed to streamline the parking permit renewal process. If successful, the process will be integrated into the Health Sciences Center Campus parking permit renewal process in 2024-25.
Parking information is available on the University Parking & Transportation Services webpage.
The agenda, committee reports and other information from the March 14, 2023, UofL Staff Senate meeting is available on the Staff Senate meetings webpage. The next senate meeting will be Tuesday, April 11, 2023, on MS Teams. See the Staff Senate webpage for details, and email staffsen@louisville.edu with questions.