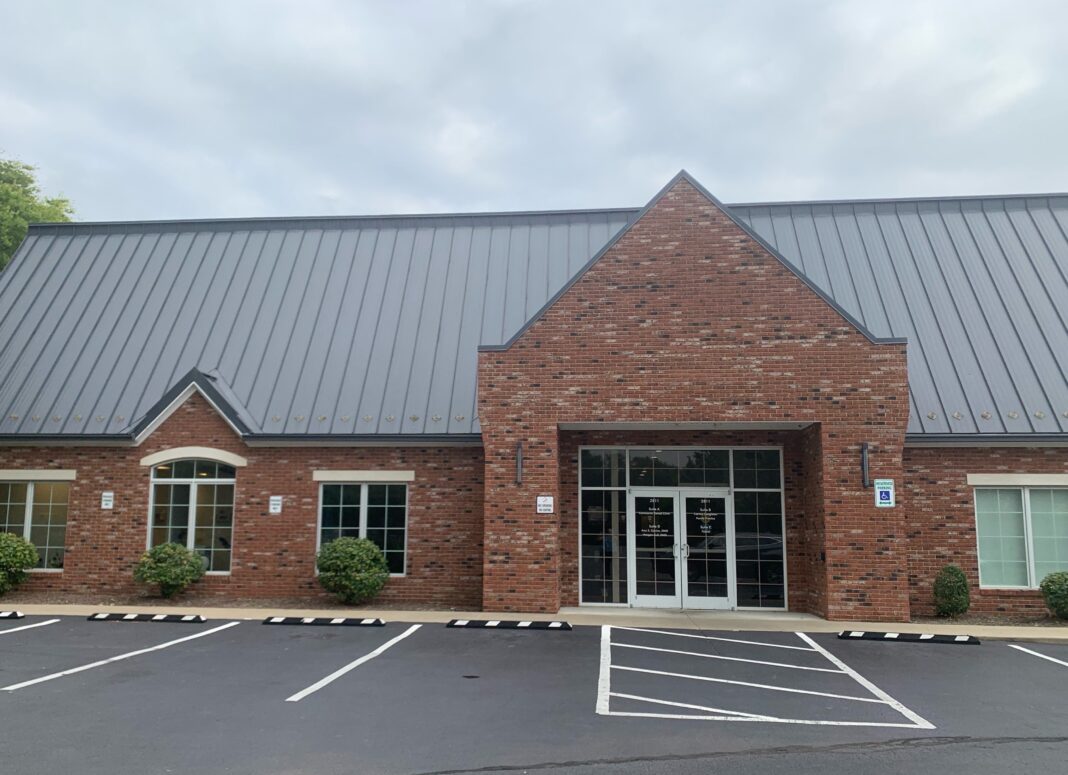 Continuing the organization's mission to provide high-quality dental services for low-income individuals and families, Community Dental Clinic is partnering with the University of Louisville School of Dentistry to further expand access to oral health care in Owensboro and surrounding areas. Starting in January 2024, the University of Louisville will assume operational management of the clinic. The Community Dental Clinic board of directors will remain active in its work to identify dental gaps and resources in the community, as well as to provide maintenance to the clinic. 
This is the latest community dental practice under UofL management, with other locations in Elizabethtown, Louisville, Paducah and Shelbyville. Under the partnership, the practice will be known as Community Dental Clinic In Cooperation With UofL Dental Care.
The modern, 3,500 square foot dental clinic was established in 2009. It serves patients in the seven-county Green River district who do not have commercial dental insurance. Currently, the clinic is the only dental provider in the Owensboro area accepting new patients with Medicaid over the age of 3.
After the transition, services will continue to be provided by a licensed dentist or a UofL School of Dentistry student under the supervision of a licensed dentist. This will be a clinical rotation site for dental students who will learn alongside licensed dentists, gaining valuable experiences that help them become better dentists when they graduate.
Margaret Hill, interim dean of the UofL School of Dentistry, says the partnership is a natural extension of the school's mission.
"We are expanding access to dental care across Kentucky. The Owensboro clinic provides an excellent opportunity to do that because it is designed to serve, and will continue to serve, low-income patients who have Medicaid or no dental insurance," Hill said.
Suzanne Craig, chair of the Community Dental Clinic board of directors, says the partnership with UofL will benefit patients in several ways.
"This partnership will help to expand our mission and serve more patients as a whole," she said. "It will provide the clinic with additional people and resources from the UofL School of Dentistry to support patient care at the clinic and outreach activities, including increased number of free dental screenings in local schools."
Craig notes that the partnership will further benefit patients who require advanced care from a dental specialist.
"Affiliation with UofL will make it easier for patients to access the expertise of specialty programs within the School of Dentistry less than two hours away in Louisville."
The University of Louisville also operates a nursing education program in Owensboro. The UofL School of Nursing Owensboro BSN Extension began as a partnership between UofL and Owensboro Health, providing students in the Owensboro area with the opportunity to earn a Bachelor of Science in Nursing degree in a traditional format.
With this new partnership, Kentucky's premier metropolitan university is creating an even stronger connection with the Commonwealth's fourth-largest city.
"Since its establishment in 1887, the UofL School of Dentistry has trained most dentists practicing in Kentucky. Many of our graduates have made the Owensboro area their home, and it's only natural for us to establish roots there, as well," Hill said.