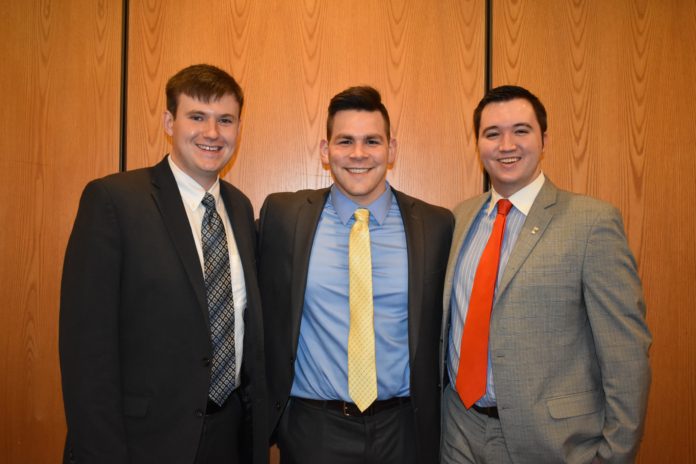 Best friends. Roommates. Louisvillians. McConnell Scholars.
Those are just a few of things Christian Bush, Kyle Hilbrecht and Robert Gassman have in common.
But the similarities don't end there: the three are also winners of the prestigious Fulbright Award and are spending their summers teaching English in Asian countries.
Bush, Hilbrecht and Gassman met during their first year at UofL. As McConnell Scholars, they spent a lot of time together as they traveled the world, became roommates and studied.
Hilbrecht's mother, Sharron Hilbrecht, said the college pals "were beyond thrilled" when they found all three would be Fulbrights.
"One by one, they heard from their respective countries that they'd been accepted, with each friend celebrating his own victory and keeping his fingers crossed for the others," she said. "We were all blown away that three friends and roommates were all chosen for the Fulbright program since it's so hard to get into,"
The threesome graduated in May 2018 from the College of Arts and Sciences. Bush and Gassman have degrees in history, political science and Asian studies. Hilbrecht earned a degree in political science.
Bush, who is spending his Fulbright in Macau, said UofL mentors were a big help in applying for the award.
"I am proud to have attended a school that offers such a fantastic support network for graduating seniors," Bush said.
UofL had 11 Fulbright Scholars in 2018, a number that underscores the university's impressive record as a producer of prestigious scholarships.