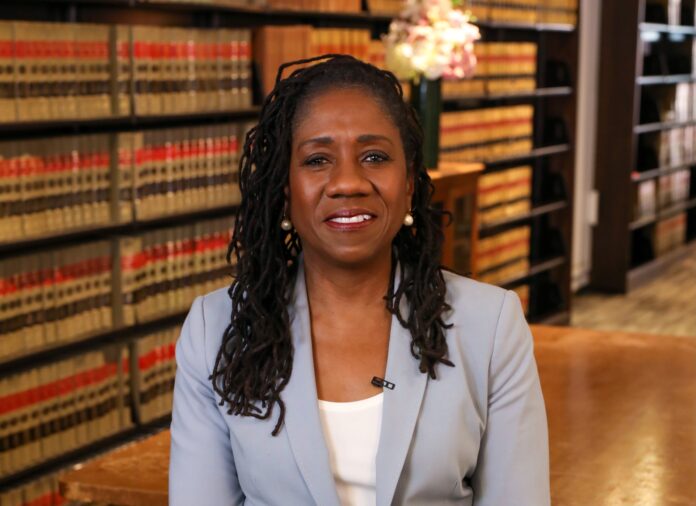 After successfully leading the Legal Defense Fund (LDF) as president and director-counsel from 2013 to 2022, Sherrilyn Ifill will be honored as recipient of the University of Louisville Brandeis School of Law's 2023 Brandeis Medal. Founded by U.S. Supreme Court Justice Thurgood Marshall in 1940, LDF has long been known as the United States' first and foremost legal organization fighting for racial justice in America. 
Ifill began her career as a fellow at the American Civil Liberties Union before joining LDF in 1988. In 1993, she became a faculty member of the University of Maryland School of Law where she taught Civil Procedure and Constitutional Law. She also innovated the creation of new civil rights law offerings, including one of the first clinics in the country devoted to addressing legal barriers to re-entry for formerly incarcerated persons.
Ifill is the author of numerous academic articles, commentaries and op-eds. Her 2007 book, "On the Courthouse Lawn: Confronting the Legacy of Lynching in the 21st Century," is credited with laying the foundation for contemporary conversations about racial violence and reconciliation.
Upon her return to lead LDF, Ifill transformed the organization, increasing the staff, expanding the docket of cases and deepening influence of the organization. Ifill's voice and commentary powerfully influenced national conversations during some of the most volatile civil rights crises of the last decade.
Ifill was named the 2020 Attorney of the Year by The American Lawyer and was honored with a 2021 Spirit of Excellence Award by the American Bar Association. She also was chosen as one of the 100 most influential people in the world by Time Magazine in 2021. This year, Ifill was awarded with the Radcliffe Medal, and received the Thurgood Marshall Award from the American Bar Association. She is a member of the American Law Institute and was inducted into the American Academy of Arts and Sciences in 2019. Ifill currently serves as a Senior Fellow at the Ford Foundation.
The Brandeis Medal is awarded to those whose lives reflect a commitment to individual liberty, concern for the disadvantaged and public service. The honor is given in tribute to Justice Louis D. Brandeis, a former U.S. Supreme Court justice from Louisville and the namesake of the UofL Brandeis School of Law.
Ifill will accept the medal at the award dinner on March 8, 2023. The event will be held at the historic Seelbach Hilton Hotel in Louisville, Ky. 
Learn more about the event
.
Kyle Durbin from the UofL Brandeis School of Law contributed to this article.