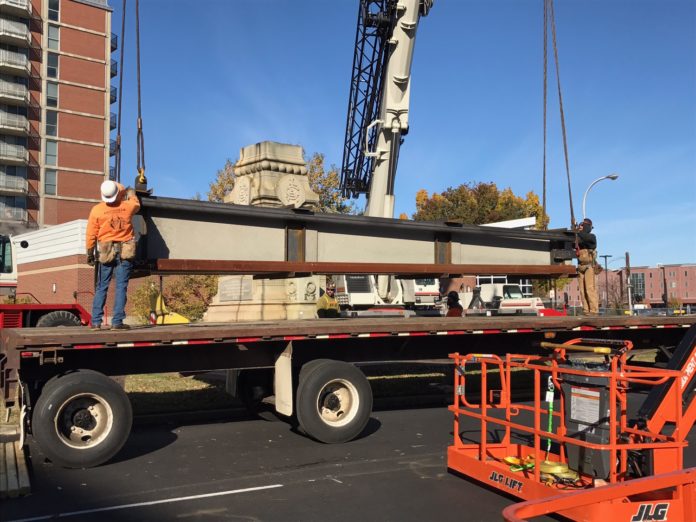 The Confederate Monument, located on Third Street on the edge of UofL's Belknap Campus, will be relocated to Brandenburg, Kentucky. The monument was given to the city of Louisville in 1895 to commemorate those who died in the Civil War, according to the Courier-Journal.
However, many believed the statue to be a symbol of slavery, which sparked contentious debates as well as a legal battle between its supporters and the City of Louisville and UofL. After the initial announcement was made in April about the intention to relocate the statue, a Louisville judge rejected a challenge by those wanting it to stay put.
A compromise was reached with the statue's relocation to Brandenburg, Kentucky, under an agreement approved by Louisville Mayor Greg Fischer.
Brandenburg will use the monument as part of its biennial Civil War re-enactments.
The effort to properly dismantle the 70-foot-tall structure cost $400,000, $350,000 of which was provided by the UofL Foundation, and $50,000 provided by the city.
During the process, construction crews unearthed a time capsule that is expected to be loaned to the Filson Historical Society.