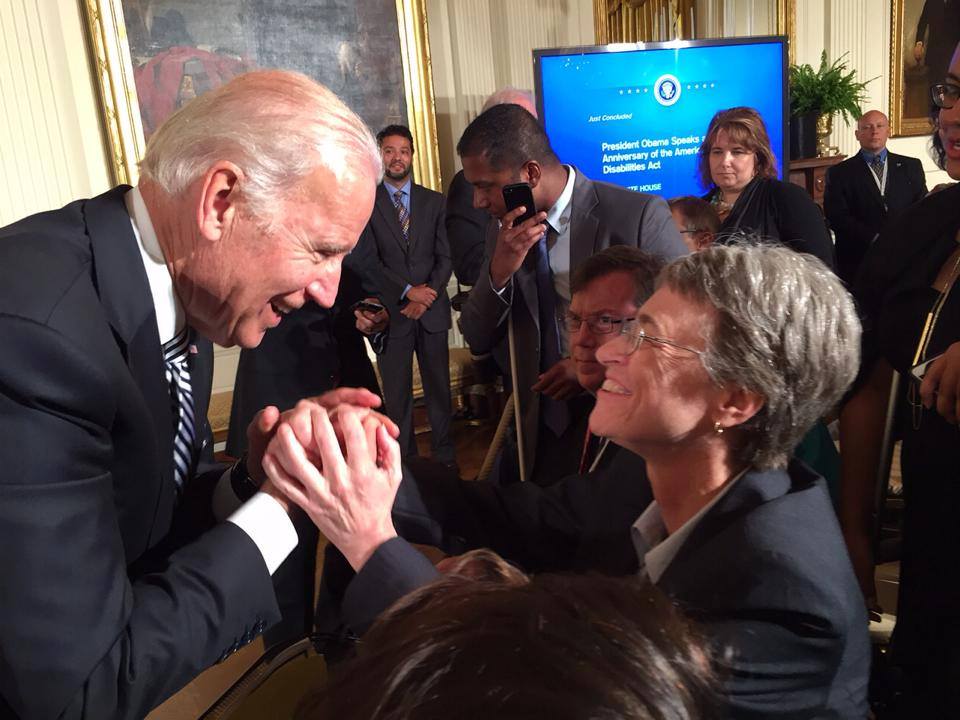 College of Education and Human Development professor Mary Hums met Vice President Joe Biden at a July 20 event in Washington D.C. to honor advocates for disability rights. Hums also met President Obama during her visit.
CEHD professor Mary Hums with Vice President Joe Biden in Washington, D.C., on July 20.
The event marked the 25th anniversary of the Americans With Disabilities Act.
Hums is a former Trustees Award winner who teaches in the Department of Health and Sport Sciences. She has been a longtime advocate for inclusiveness and equal opportunity in sports.