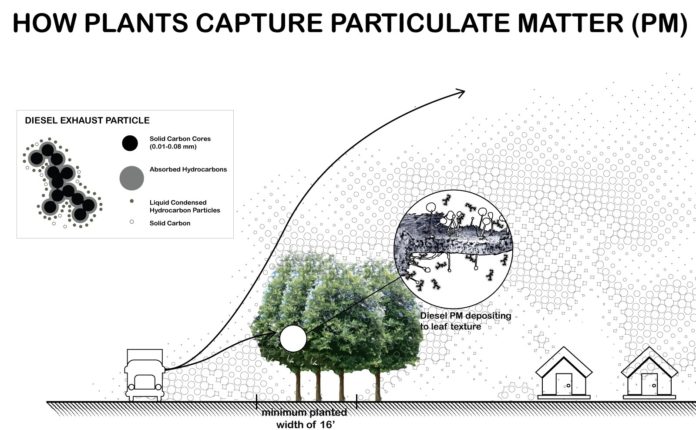 In neighborhoods with poor air quality and many busy streets, residents have a higher risk of heart disease. Researchers at the University of Louisville are studying air quality, innovative landscape design and human health to determine, scientifically, whether planting more trees and adding greenspaces in a neighborhood could increase the health of its residents.
Aruni Bhatnagar, PhD, director of the Diabetes and Obesity Center at UofL, will discuss the research, the Green Heart Project, at the next Beer with a Scientist event on March 14.
"No one knows whether and to what extent trees and neighborhood greenery affect human health and why," Bhatnagar said. "This work will tell us how to design a neighborhood that supports human health and whether an increase in the urban greenspaces and vegetation could enhance physical and mental health by decreasing the levels of ambient air pollution."
The Green Heart Project is a collaboration of UofL, The Nature Conservancy, Hyphae Design Laboratory, the Institute for Healthy Air Water and Soil, the U.S. Forest Service and the City of Louisville. The goal of the project is to assess how residential greenness and neighborhood greenspaces affect the health of our communities by decreasing the levels of pollution and promoting physical activity and social cohesion.
The talk begins at 8 p.m. on Wednesday, March 14, at Against the Grain Brewery, 401 E. Main St. in Louisville. A 30-minute presentation will be followed by an informal Q&A session.
Admission is free. Purchase of beer, other beverages or menu items is not required but is encouraged.
At the next Beer with a Scientist, April 18, Deborah Yoder-Himes, PhD, will discuss super bacteria, antibiotic resistance and why everything is labeled "anti-bacterial."