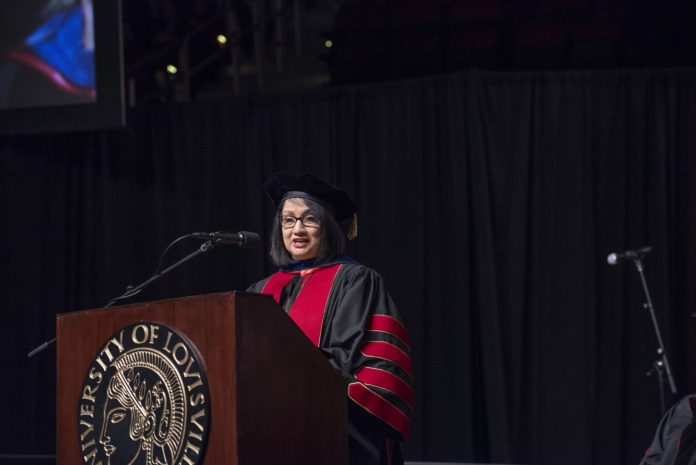 With help from its readers, the Courier Journal has chosen 19 Louisvillians to watch in 2019 who the publication thinks "could help shape Louisville, the state and its image."
Among those chosen are UofL president Neeli Bendapudi, UofL Football coach Scott Satterfield and UofL Women's Basketball guard Asia Durr. 
About Bendapudi, the publication writes: 
"When Bendapudi joined UofL in May, many Louisville fans and alumni hoped her arrival would mark the end of a turbulent period in the school's history. Bendapudi's optimism and experience in academia, most recently as provost of the University of Kansas, earned her a warm reception. She spent much of her first six months on the job seeking input from professors, donors and students. She plans to develop a new strategic plan next year, among other initiatives. She already has made history as the first woman and the first person of color to serve as UofL's permanent president."
Satterfield was chosen because he is tasked with trying "to lead the Louisville football program out of the doldrums." 
The publication continues: "So far he has cleaned house on the coaching staff and brought in some new faces, started work on his first recruiting class and hired a strength coach to lead winter workouts. Can he put together enough improvement to make it show at Cardinal Stadium in 2019?"
Finally, Durr is recognized for being one of the most explosive basketball players in the college game and among the top scorers in Louisville history. According to the Courier Journal, Durr is a contender to be named National Player of the Year and is a projected first-round pick in the 2019 WNBA Draft.