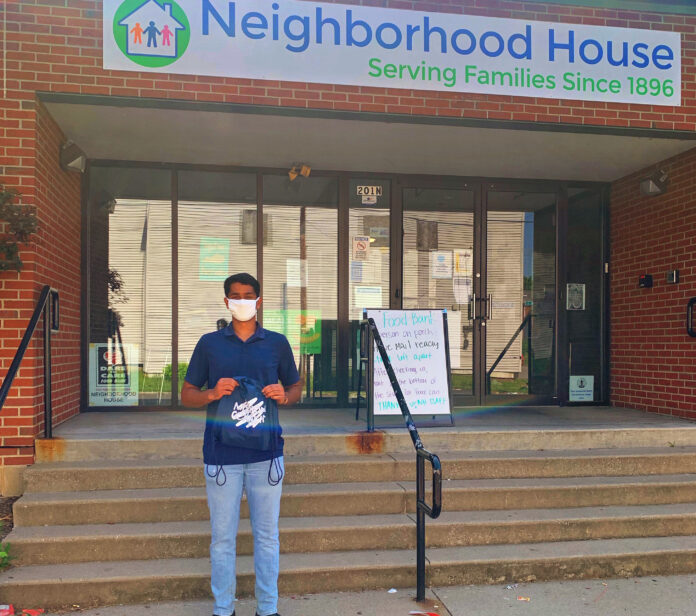 Many young Louisville-area students will start school with a healthy boost, thanks to UofL sophomore Karthik Kalvakuri and his team, Amini Patel, Manav Patel, Shria Narapaneni, Donna James, Chandani Patel, Dakshin Devanand, Pranav Talluri and Satvik Adhlaka.
With a medical career in mind, the biology major from Bangalore, India, already had started Mission CuraKid to help ensure children in impoverished countries have access to proper health care services. But when COVID-19 hit, he turned the nonprofit's global focus closer to Louisville to help local children in need start their school year more prepared after the pandemic affected their access to supplies and isolated them from their classmates.
He and the other UofL students reached out to businesses and donors for school supplies, working with the Portland-based Neighborhood House community center. The group assembled backpacks for 150 children and organized the next round of donations, some through a crowdfunding campaign, to be distributed later this summer for other students. The group launched an effort for people to write short notes of encouragement to the young students, and it also gave some supplies to the community center for its youth programs.
"We're just a group of kids coming together to do what we can to help," Kalvakuri said.
Inside the Mission CuraKid backpacks are snacks, schoolwork supplies and health and hygiene items such as toothpaste, sanitizer and soap. Also included are reusable cloth masks that community members crafted and donated.
Each backpack also contains a plastic Louisville pure tap water bottle from Louisville Water Co. While serving as a UofL Athletics photo intern, Kalvakuri had noticed the water company's push to use those bottles during area sporting events and knew they would be a practical, reusable choice for encouraging the healthy habit of consuming water. The water company donated the bottles, wrote about the effort and continues to work as a partner on the backpack project.
This article contains information from Louisville Water Co.