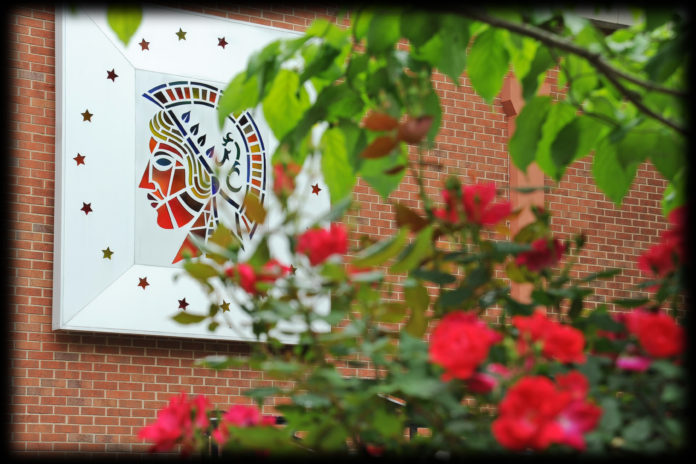 Staff Senate met virtually on October 13 via Microsoft Teams and were joined by Senior Associate Vice President for Diversity and Equity Faye Jones. Senators received preliminary recommendations from the new Anti-Racism Committee as well as information on open enrollment from Human Resources.
Co-chairs Leondra Gully and Andrew Grubb delivered the preliminary recommendations from the ad hoc committee on anti-racism. In September, the committee was asked by Staff Senate Chair John Smith to explore ways in which the UofL staff could promote the university's commitment to anti-racism. The committee submitted a total of 10 recommendations, including:
Create a Staff Senate standing committee related to anti-racism and diversity
Establish an anti-racism resource toolkit that can be used by Staff Senators to support dialogues about racism and racial justice.
Create and implement a "CARA Series" aimed at building senators' capacity to understand structural and systemic racism and learn strategies to address racism as individuals and collectively.
Encourage constituents to attend Staff Senate meetings and invite constituents to bi-monthly anti-racism trainings sponsored by Staff Senate.
Jones supported the implementations of the ad hoc committee's recommendations and emphasized the importance of communication between departments. She also encouraged staff to get involved with the university's diversity plan.
"I want to remind folks [that] every school, every unit has a diversity plan… So if you're not involved with your diversity plan for the unit or you're not aware of that, please see who your diversity chair is for your unit and get involved," Jones stated.
The senate tabled a vote to transition the Anti-Racism Committee's classification from "ad hoc" to "standing." Senators will be given time to review the recommendations made by the committee and a survey will be distributed at a later date.
Todd Kneale provided the Staff Senate with updates on Open Enrollment, which starts October 21 and closes on November 4. Costs for the 2021 medical plan were projected to increase approximately 8.5%. Kneale reported that the university elected to cover employee's increasing contributions. Those staying within the same plan and tier should not experience an increase in contributions in 2021.
Kneale also reported on changes to the university's medical plan. PPO copays will increase by $5, raising primary care physician visits to $20 and visits to specialists to $35. Generic maintenance medications delivered through mail order will be a $0 copay. Specialty medications will be limited to 30-day supply.  
For those enrolled in PCA plans, the rollover is being reduced from three times the university's annual contribution to one time. Employees with large balances are encouraged to use their remaining balance until December 1, 2023.
Senators were reminded that the Get Healthy Now incentive is still in effect. The program allows employees enrolled in a UofL health medical plan to earn a $40 a month premium incentive. Kneale encouraged all current employees to take advantage of this initiative by completing the online health assessment before November 4, 2020. Additional information on the Get Healthy Now incentive can be found here.
Changes were also made to the basic and enhanced dental plans. Starting in 2021, orthodontic work will not be covered under the basic dental plan. However, orthodontics will be covered for both adults and dependents under the enhanced plan. Kneale stated that those with dependents currently undergoing orthodontic treatment will be allowed to continue that treatment until they meet the lifetime maximum. Basic plan premiums will be reduced by approximately 9% and the enhanced plan premiums will increase by approximately 8 percent.
Kneale reported that there would be no changes in coverage to the vision plan, but reported a small increase in the premium.
Open Enrollment information sessions are available through Microsoft Teams every Thursday during the month of October. Employees seeking additional information are encouraged to register for the virtual sessions here.
Committee reports and a full video recording of the virtual meeting can be found on the Staff Senate Meeting page.
The next Staff Senate meeting will be held November 10 via Microsoft Teams.