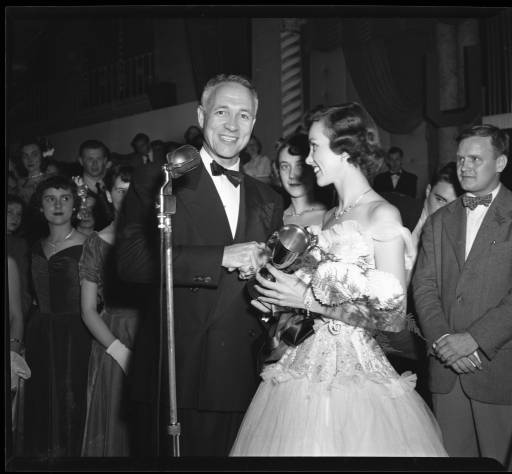 Editor's note: The original list of past presidents at the bottom of this story listed Frederick William Stamm (1946-1947) (acting). Stamm's middle name was Walden, not William. The information has been updated to reflect the correct information. 
On Thursday, Dr. Neeli Bendapudi will officially be sworn in as UofL's 18th president at an inauguration ceremony on The Oval.
Prior to her move to Louisville, Bendapudi was provost and executive vice chancellor at the University of Kansas. At KU, she was lauded as a skilled collaborator, fundraiser and faculty advocate. She has a PhD in marketing from the University of Kansas, and teaching experience at the Ohio State University and Texas A&M University.
In 2011, she returned to KU to become the School of Business dean and the H.S. Price Professor of Business. In 2016, she was promoted to provost and executive vice chancellor.
Though her formal inauguration is this week, Bendapudi's appointment was approved by the university's board of trustees in April, and she has been on campus since May.
At the time of her appointment, board chair David Grissom said, "She has such enthusiasm and passion. The more we looked into her credentials the more interested we became… to state it simply — she blew us away." 
The list of Bendapudi's predecessors at the helm of this university dates all the way back to 1846. UofL's first president was Samuel Smith Nicholas, who held that position for just one year – 1846 to 1847.
He was succeeded by James Guthrie, whose 22-year tenure from 1847 to 1869 was the longest of any UofL president. Other than Nicholas's stint, the shortest tenure was held by George Colvin (1926 to 1928).
Philip Grant Davidson (1951 to 1968) was UofL's last president prior to entering the Kentucky state system and becoming a public institution in 1970. That effort was led by president Woodrow Mann Strickler, who held the role from 1968 to 1972.
Since 1846, UofL has had 18 presidents and eight acting presidents. Bendapudi is the university's first permanent female president, but Carol Garrison served as acting president during the summer of 2002.
The presidential list also includes some other recognizable names to those familiar with campus – Kent, Strickler, Ekstrom, Miller, Swain, Shumaker.
Technically, the University of Louisville dates back to the merger of Louisville College and the Louisville Medical Institute in 1846, but the institution's history – and its leadership – goes back even further.
On April 3, 1798, eight Louisvillians declared their intention to establish the Jefferson Seminary and began soliciting funds to buy the necessary land, buildings and other expenses to bring this institution to fruition. According to "The University of Louisville," by Dwayne D. Cox and William J. Morison, their efforts were the first steps in the creation of the modern-day University of Louisville.
Accordingly, April 3 is known as "Founders Day" at UofL.
From 1813 to 1829, Jefferson Seminary was led by four presidents: Mann Butler, William Tompkins, Charles M'Crohan and Francis Goddard.
The institution then morphed into the Louisville Collegiate Institute, from 1837 to 1840, which included two presidents: Benjamin Farnsworth and John Hopkins Harney.
Harney also led Louisville College, that institution's only president, from 1840 to 1846, while the Louisville Medical Institute (1837 to 1846) included three presidents: John Rowan, William Garvin and James Guthrie.
Inauguration information
Dr. Bendapudi's formal inauguration is Thursday beginning at 2 p.m. on The Oval at Grawemeyer Hall.
The inauguration is part of a series of events scheduled all week designed to engage all of UofL's constituencies. More information is available online. 
Past presidents
Samuel Smith Nicholas (1846-1847)
James Guthrie (1847-1869)
Isaac Caldwell (1869-1886)
James Speed Pirtle (1886-1905)
Theodore L. Burnett (1905-1911)
David William Fairleigh (1911-1914)
Arthur Younger Ford (1914-1926)
George Colvin (1926-1928)
John Letcher Patterson (1928-1929) (acting)
Raymond Asa Kent (1929-1943)
Einar William Jacobsen (1943-1946)
Frederick Walden Stamm (1946-1947) (acting)
John Wilkinson Taylor (1947-1950)
Eli Huston Brown III (1950-1951) (acting)
Philip Grant Davidson (1951-1968)
Woodrow Mann Strickler (1968-1972)
William Ferdinand Ekstrom (1972-1973) (acting)
James Grier Miller (1973-1980)
William Ferdinand Ekstrom (1980-1981) (acting)
Donald C. Swain (1981-1995)
John W. Shumaker (1995-2002)
Carol Z. Garrison (2002) (acting)
James R. Ramsey (2002-2016)
Neville G. Pinto (2016-2017)(acting)
Gregory C. Postel (2017-2018)(acting)
Neeli Bendapudi (2018- )