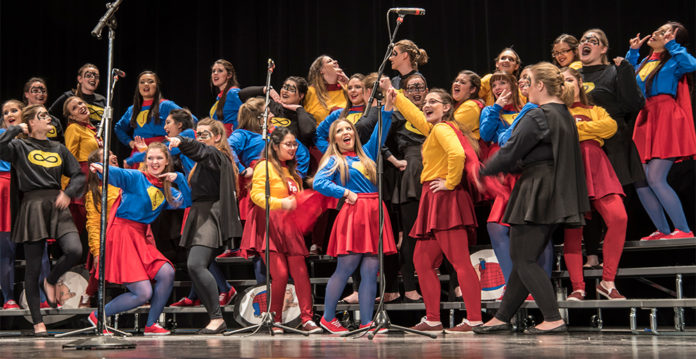 Each year, members from campus sororities and fraternities compete to win a monetary donation for the philanthropy of their organization. This year, the Fryberger Greek Sing competition will take place Sunday, Feb. 18, at 6 p.m. at the Louisville Palace.
Created in 1937, the Fryberger Greek Sing competition honors Mrs. Agnes Moore Fryberger, a music professor at UofL who inspired a love and appreciation of music in her students.
"Fryberger is optional, however most organizations really enjoy it and look forward to participating every year," said Fryberger chair and member of Pi Beta Phi, Catherine Vish. "All of the Panhellenic sororities are participating this year and most of the IFC fraternities are."
Guests will witness elaborate musical productions, complete with costumes and choreography. Each organization will have a unique theme. A winner will be selected from both the sororities and fraternities. This there are five technical judges, as well as an alumni judge from each organization
Fryberger tickets are $25 and are available at The Louisville Palace box office at 625 S. 4th St. or online.
Proceeds from this year's show will benefit raiseRed, a dance marathon to raise money for children with pediatric cancer and several Fryberger scholarships.