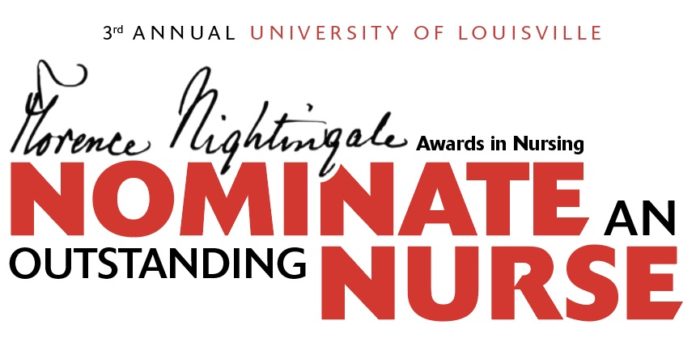 The public is invited to nominate outstanding nurses employed in Kentucky and Southern Indiana for the 3rd annual University of Louisville Florence Nightingale Awards in Nursing.
The awards honor exceptional nurses who have followed in the footsteps of Florence Nightingale, the founder of modern nursing.
To nominate a nurse, submit an essay of no more than 200 words about how a registered nurse meets at least one of the following categories:
Impacted patients through excellent and compassionate nursing care;
Improved health outcomes in a population or in the community;
Elevated the nursing profession through teaching, research and/or policy development;
Inspired others to consider nursing as a career.
People may nominate a nurse online. The nomination deadline is Sept. 8.
Winners will receive a cash prize and commemorative plaque at the Nightingale Awards dinner 5:30 to 8 p.m. Nov. 3 at the Mellwood Arts Center. Register online to attend the dinner.