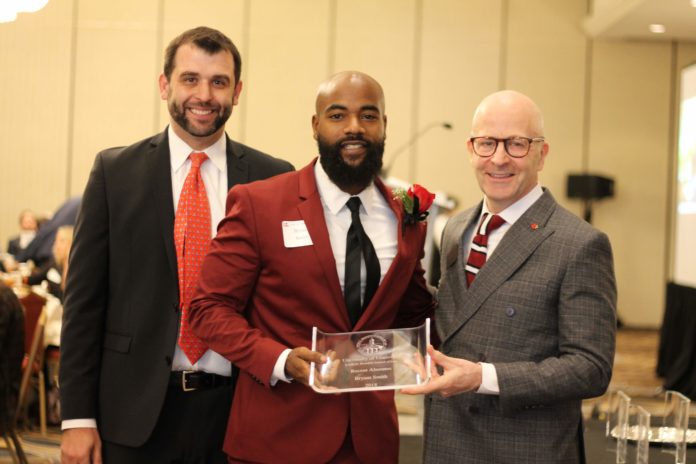 Bryant Smith works with celebrities but is humbled by his past and grateful for the opportunities that enabled him to pursue entertainment law.
During his time at Brandeis School of Law, Smith was a 2008 scholarship recipient of the Louisville Black Law Students Association and taught "street law" at Central High School's law magnet program, which earned him its 2009 Teacher Award.
Smith landed a Black Entertainment Television (BET) internship during school and volunteered with BET shortly after graduating. In August 2009, he was hired as a legal coordinator for BET's "The Mo'Nique Show" in Atlanta.
Smith met industry celebrities including Kobe Bryant, Gabrielle Union and Beyoncé, and worked awards shows in Atlanta, Las Vegas and New York. After seven years at BET, Smith began working for MGM as a production attorney for "Paternity Court" and "Couples Court with the Cutlers."
In October 2018, Smith's efforts earned him the Brandeis School of Law Recent Alumnus Award, an honor recognizing graduates using their education to make an impact in their communities and industries.
"It means the world to me to be recognized for working hard," Smith said. "I'm able to blend my legal education with what I love to do. It's the best of both worlds."
Read more and stay connected with Louisville Alumni.