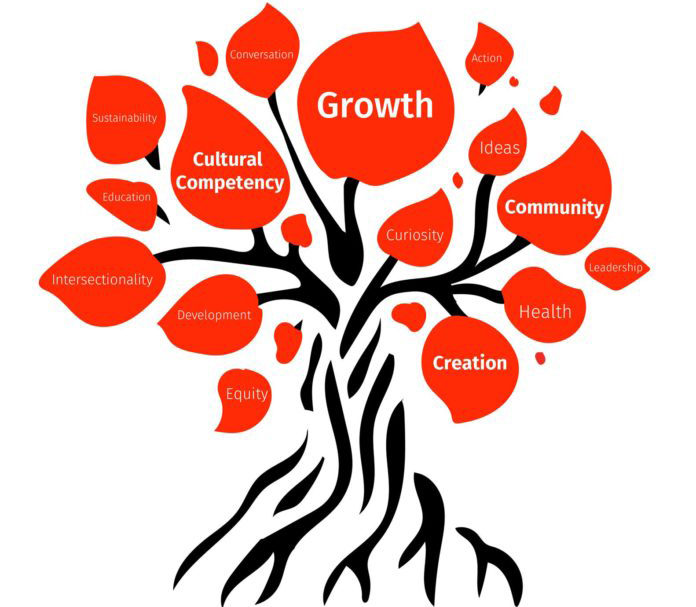 An April 7 event at the University of Louisville will feature community representatives from a wide range of Louisville organizations discussing the issue of growth, particularly as Louisville Metro works to update its comprehensive plan.
The free, public TEDxUofL 2017: Growth conference is organized by the Planning Student Organization, affiliated with UofL's urban and public affairs department.
The 10 a.m. to 4 p.m. event at the Red Barn will feature discussions about community, creation and cultural competency through a series of "TED-style" brief talks; the format is modeled on conferences that began in 1984 with one that tied in technology, entertainment and design (TED).
"With creative ideas and a strong sense of community, we can cultivate a world where all cultures are embraced," said graduate student Nia Holt, a TEDxUofL organizer. "We plan to explore how cultural competency, creation and community could help us improve our understanding of those around us and our surroundings."
Although the event is free, session space is limited and participants must register by April 6 for each session (cultural competency, community and creation) they plan to attend online. 
Scheduled speakers and sessions are: 
Cultural Competency (10-11:30 a.m.), with Aaron Rollins, UofL public administration; Tony Belak, International Center for Compassionate Organizations; Pradeep Deshpande, Six Sigma and Advanced Control; and Brandy Kelly Pryor, Center for Health Equity.
Community (noon-1:30 p.m.), with John Hopkins, Center for Neighborhoods; Eric Blair, Kentucky Refugee Ministries; Jessica Pendergrass, Louisville Grows; and Lynn Rippy, YouthBuild.
Creation (2-3:30 p.m.), with Mark Hogg, WaterStep; Josh Miller, IDEAS xLab; Nat Irvin, UofL business; and Ehren Reed, Louisville Visual Art.