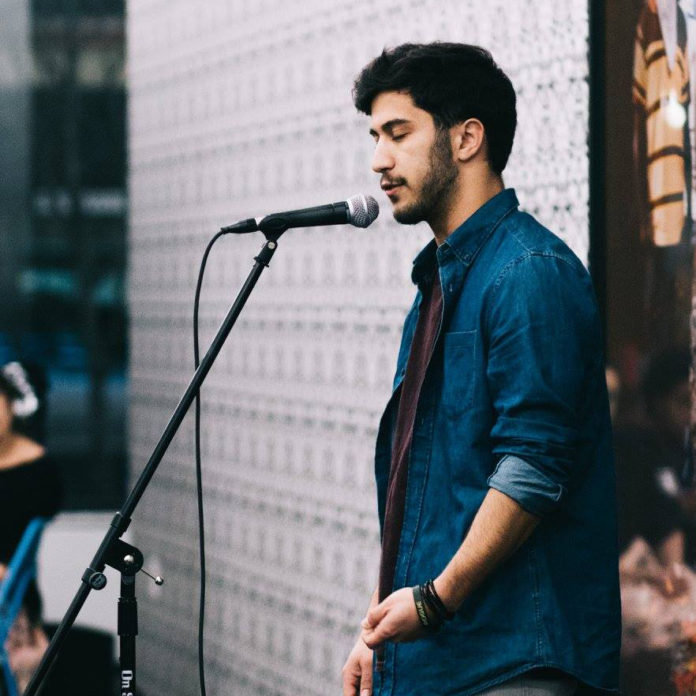 I've spent most of my life in Louisville, growing to appreciate the southern charm and excessive drinking of bourbon. I
attended duPont Manual High School – which is only a block off of UofL's campus – so I became accustomed to the noises of downtown and what came with it. When applying for college, I always believed I'd leave the city to pursue an education far, far away. However, after being awarded a spot in the McConnell Scholars Program, the academic and extracurricular opportunities offered at UofL seemed like the best fit for me. I consider myself a city kid, so going to an urban, public institution such as this one seemed like a no-brainer.
Other than Louisville,
I briefly lived in Houston, Texas before my parents split. Since the age of six, however, I've been in the Bluegrass State.
Adolescence is typically looked back on as a time of major growth and change. My time in middle school wasn't exactly the high point of my life; I was the center of my classmates' sneers and constantly ridiculed for childish reasons. I was the quirky, skinny jean-wearing, nerdy kid who sat in the front of every class, so the taunts from my classmates was to be expected at that age. However, as high school and college have progressed, I have grown to appreciate those oddities as some of my greatest strengths and defining characteristics for who
I strive to be. I am grateful to be more than just a stereotypical 21-year-old.
What's funny is that initially, almost none of my family saw UofL as a good fit for me. I come from a bloodline of UK alumni, so my choice to willingly become the undergraduate black sheep of my family wasn't received all too well.
My mom, however, was willing to accompany me for a shadow visit through UofL's campus after I mentioned to her that I wanted to stay in the city and take advantages of the connections I'd made from going to Manual. Plus once I was awarded some scholarship money from the university, my family generally became more open-minded of the idea that I'd become a Cardinal.
Since birth, my love for linguistics was obvious. During "free time" in preschool, I was the oddball child that scurried over to the corner of the room and memorized the sign language chart every day. I was fascinated by poetry growing up, taking influence from the likes of Shel Silverstein, E.E. Cummings,
Pablo Neruda, and Maya Angelou. By elementary school, I learned to combine my passion for the page with my desire to shine on the stage. From the age of seven, I was a member of my Greek Orthodox Church's dance and theatre troupe, where we showcased a host of performances at cultural festivals and events around the state. This experience made clear to me my calling:
  I am a performer at heart.
It's difficult to write a response to a question asking about your "extraordinary" qualities without sounding egotistical; I promise, I really don't think this highly of myself. What I will always try to stress to people about me, though, is my commitment to education through the arts. Whether it's through writing, spoken word, dance, music, etc., I have found the value that stems from our creative sides, and it's something I'd like to devote the rest of my life to.