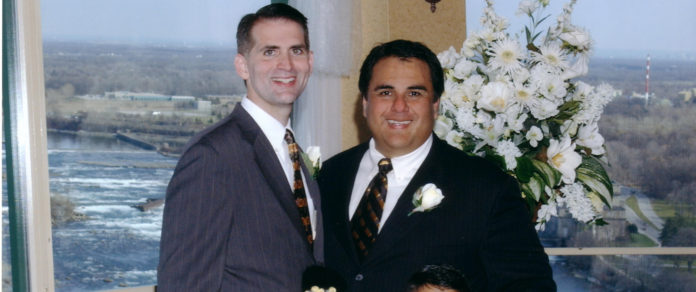 My journey to UofL was geographically quite short, since I grew up within two miles of campus.  Going to UofL made sense for me financially because I could live at home with my parents while attending college.  In those days (1975-79) UofL was still largely a commuter school, so practically everyone lived off campus, and I was thrilled that my parents' house was so close and I could often ride my bike to school.    
When I graduated from Saint Xavier High School, I didn't apply to a lot of colleges, just UofL and Bellarmine.  One of my older brothers had just graduated from UK when I was graduating high school, so I thought about UK but really didn't want to leave Louisville for college.  It came down to a financial decision and UofL was the best move for me.
Fortunately, I was offered a full academic scholarship at UofL and that made all difference in my decision to become a Cardinal. It turned out that several of my high school friends also were planning to go to UofL, and that also had a lot of influence on my decision to attend Louisville.  There were several of my friends with whom I went through elementary and high school together, and they were also going to UofL so that was a great comfort and encouraged me to choose UofL for college.
My UofL experience was a great launching pad for additional education.  After I graduated UofL with a 3.9 GPA, I was encouraged to attend graduate school. My UofL education prepared me for anything, and upon graduation I applied to numerous really great graduate schools. I decided to pursue and obtain a Master's degree from Notre Dame, and then an MBA from the University of Kentucky.
It was my UofL foundation that prepared me for those educational experiences and career successes.
More recently, in the last few years I have been able to reconnect with UofL through its LGBT Alumni Network.  As one of the founding members of that group, I have been able to make a lot of significant contacts with UofL faculty, staff, students and alumni that have benefited me personally and professionally.
Last year, my husband and I were honored to have been part of the Kentucky plaintiff group in the Bourke vs. Beshear federal lawsuit that won Marriage Equality for the entire country with our favorable U.S. Supreme Court decision.  My husband and I have been quite active with the UofL LGBT alumni group and are proud to be associated with such a prestigious and yet local university.